Christine Kitchens
Aquatic Ecology Research Technician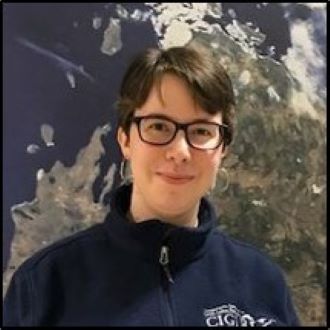 4840 South State Street
Ann Arbor, MI 48108-9719
During my undergraduate, I worked in the Soil Science Department at North Carolina State University testing groundwater quality around NC as well as testing new technology for removing arsenic from drinking water. I then transitioned to researching harmful algal bloom ecology in graduate school, specifically understanding the abundance and vitality of overwintering populations of Microcystis in Western Lake Erie. I completed my Master's thesis in April 2017 and now work full-time monitoring summer harmful algal blooms in Western Lake Erie and Saginaw Bay. When I'm not working at the lab, I spend my time volunteering or playing way too many games (both the tabletop and electronic variety).
Education:
M.S., Natural Resources and Environment, Conservation Ecology, University of Michigan, 2017
B.S., Environmental Science, North Carolina State University, 2014
Research Interests/Area of Expertise: 
Harmful Algal Bloom Ecology
Water Quality Monitoring
Nutrient Cycling in Freshwater
Fluorescence Spectrometry
Publications:
Knight, C.M. Master of Science – Thesis. 2017. Establishing Spatial And Temporal Patterns In Microcystis Sediment Seed Stock Viability And Their Relationship To Subsequent Bloom Development In Western Lake Erie. 
Related Media:
Christine is a recent 2017 graduate from the University of Michigan School for Environment and Sustainability. She completed her graduate work with CIGLR Research Scientist Dr. Thomas Johengen. Currently, Christine works full-time with CIGLR monitoring summer harmful algal blooms in Western Lake Erie and Saginaw Bay, Lake Huron.