About the Data Hub
The Data Hub provides quick and easy access to experimental research products developed in partnership with NOAA GLERL, including monitoring data and forecasts.
By using the products in the Data Hub, you are helping CIGLR and NOAA GLERL develop the next generation of research for NOAA in the Great Lakes.
All products are experimental, which means that research teams are actively evaluating their performance and seeking stakeholder feedback. Once the products meet standards of reliability and usefulness, they are transitioned into an operationalized product hosted by another NOAA office with increased staff and user support.
For more in depth information on our experimental research, please visit the NOAA GLERL website. For operational products, visit the NOAA CO-OPS Tides & Currents webpage.
External Links to Additional Research Products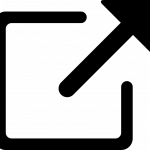 The external link icon indicates that users will be leaving the CIGLR website to access the research product. Although all research products listed were developed collaboratively by NOAA GLERL and CIGLR, only research products with CIGLR led stakeholder engagement components are included within the CIGLR Data Hub.