Director's Corner: Introducing CIGLR's New Director, Dr. Gregory Dick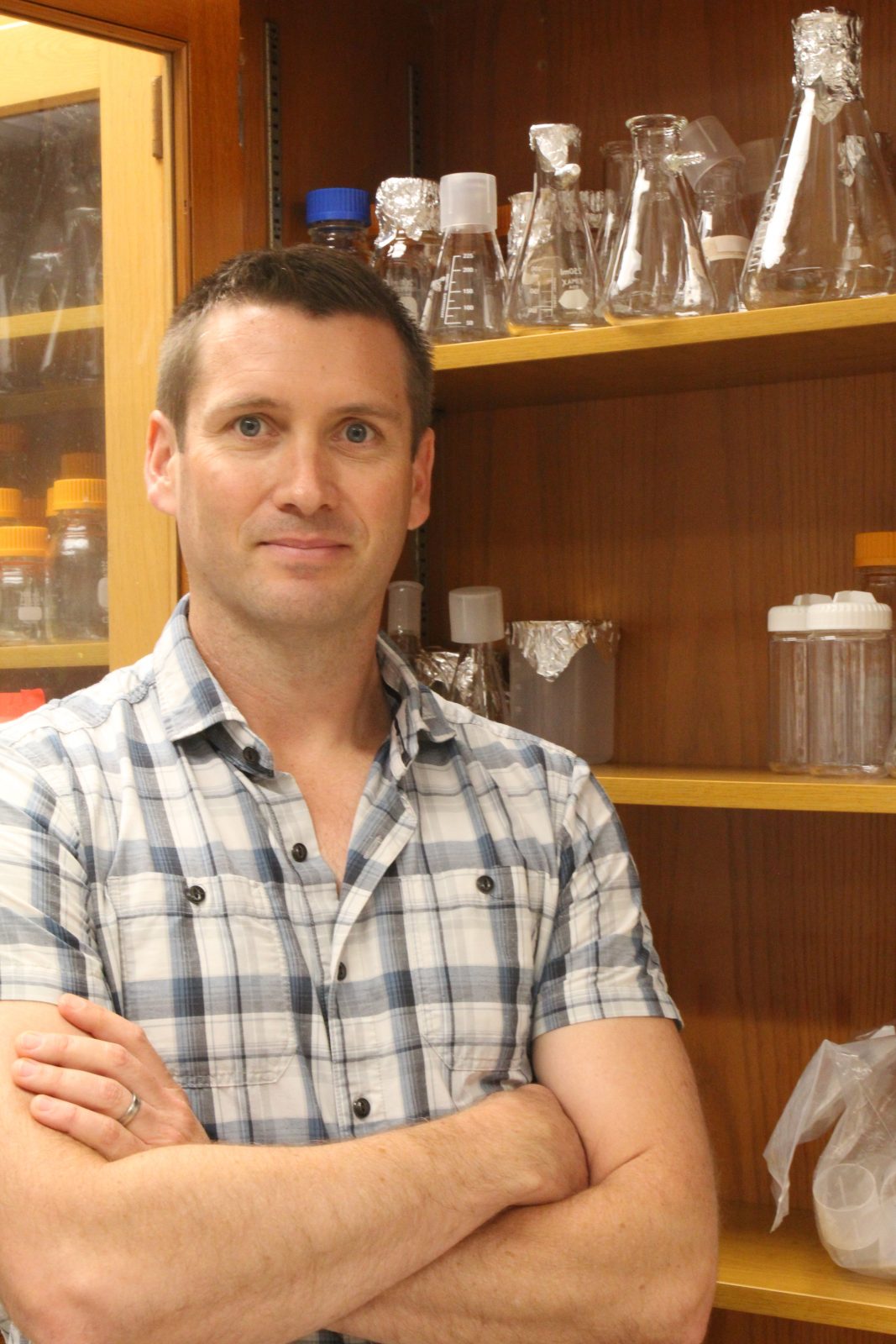 Gregory Dick, PhD, is a professor in the Department of Earth and Environmental Sciences in the College of Literature, Science, and the Arts (LSA) at the University of Michigan. He has been on the U-M faculty since 2008, served as Associate Chair for Curriculum and Undergraduate Studies from 2016–2021, holds a dry appointment in the Department of Ecology and Evolutionary Biology (LSA), and is affiliated with the Center for Computational Medicine and Biology (Medical School). Dick now joins the School for Environment and Sustainability (SEAS) faculty as CIGLR Director with a 50% appointment.
During his 13 years on the faculty at Michigan, Dick's research has evolved from oceanography to geobiology to its current focus on the Great Lakes. His early work at Michigan focused on microbial ecosystems at deep-sea vents, studying how these organisms thrive in extreme environments and in turn influence the flux of bio-essential elements from vents to the ocean. The discovery of sinkholes in Lake Huron that harbor chemosynthetic communities similar to those at deep-sea vents piqued his interest in the Great Lakes. In fact, CIGLR (then CILER) was a gateway to Great Lakes research and ultimately proved to be critical in his transition from oceanography to freshwater research. "From the very beginning of my time at Michigan, CIGLR played a key role in my evolution as a scientist," said Dick. "Soon after I arrived in 2008, Tom Johengen and Bopi Biddanda [Grand Valley State University] generously brought me along on a sinkhole expedition. While I didn't find the iron and manganese I was looking for, I fell in love with sinkhole cyanobacteria. The rest is history."
That initial sinkhole research – combined with an appreciation of cyanobacteria's crucial role in Earth's chemistry and biology gained through teaching undergraduate geobiology – spurred an interest in cyanobacteria that drives his current work, which focuses on answering critical questions about the causes of cyanobacterial bloom toxicity using cutting-edge omics techniques. Increasingly, this work has involved collaborations with CIGLR and NOAA GLERL scientists.
Having gained a first-hand view of the synergism between NOAA GLERL, CIGLR, and regional consortium partners, he now joins CIGLR as the 7th Director in the 32- year history of NOAA Cooperative Institutes at the University of Michigan. "I am excited to join and lead CIGLR and I look forward to building on the foundation of excellence that has been established by previous CIGLR Directors as well as Research Scientists, staff, and our NOAA GLERL partners," said Dick. "I deeply appreciate all that Tom Johengen, Brad Cardinale, and others have done to build CIGLR into the successful operation that we have today."
Dick says that there are several aspects that attract him to working with CIGLR and NOAA. "First, I am particularly interested in the interface between science and society. To this point of my career I've been mostly generating knowledge through scientific research; I'm excited to do more to put that knowledge to use for forecasts, management, and policy. Second, I look forward to promoting the Great Lakes as a world-class natural laboratory for studying interactions between humans and water and between terrestrial and aquatic ecosystems. While it is an honor and a privilege to work to understand, manage, and protect the greatest freshwater system on Earth, our work does not end with the Great Lakes. I like to think of the Great Lakes as a model system for understanding the processes that operate in lakes around the world. As a leader in water research, what we learn in the Great Lakes should be relevant to ecosystems and water resources globally. Third, I am delighted to have the chance to work with the fantastic scientists and staff at CIGLR, NOAA GLERL, and our partner institutions."
While acknowledging that he still has a lot to learn about CIGLR's strengths and areas with room for improvement, he does have some initial goals and ideas about new directions and opportunities. "First, I'd like to more deeply engage faculty and professionals at our partner institutions, especially in molecular and climate sciences, engineering, chemistry, and public health," said Dick. "Second, I want to leverage the geography of CIGLR's regional consortium to understand and tackle cross-basin challenges such as climate change. Third, I want to make diversity, equity, and inclusion [DEI] a priority. Rather than viewing DEI as a side project, I see it as a mission-critical objective that permeates everything that we do internally [student recruiting, hiring, promotion, mentoring, research, education] and externally [grantsmanship, outreach, interactions with stakeholders, promoting environmental justice]. We will infuse evidence-based best practices into CIGLR, drawing on the impressive expertise of our partners."