Holly Kelchner
Aquatic Ecology Research Analyst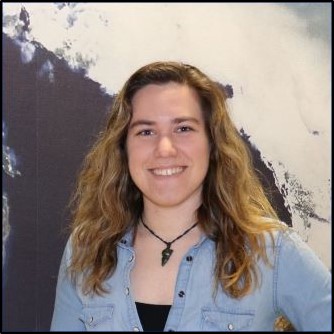 CIGLR UM-SEAS
4840 South State Street
Ann Arbor, MI 48108
Holly is joining CIGLR as an Aquatic Ecology Research Analyst under supervision of Dr. Casey Godwin. She joined the HAB Team as a volunteer during the 2019 HAB season while finishing her master's degree from LSU, and will now be coordinating the monitoring cruises on Western Lake Erie and leading toxin quantification through bioassay techniques.
Holly's background is primarily marine-based. She lived in Juneau, Alaska while completing her bachelor's degree and worked on a number of various projects including assessing the costs and benefits of whale watching, seaweed mariculture techniques, hormone regulation in shrimp, and marine debris accumulation. During her master's research, she lived in Mozambique researching plankton dynamics and documented the presence of a harmful biotoxin, domoic acid, in an internationally recognized hotspot for whale sharks. Her research with Dr. Reagan Errera is the first examination of coastal primary productivity in the area and they hope to continue their work with All Out Africa Marine Research Centre.
When away from the lab, Holly enjoys SCUBA diving, rock climbing, hiking, and running. Her newest adventure is learning to sail with the Michigan Sailing Club and plans to sail around the world one day.
Education:
M.S. in Renewable Natural Resources, Louisiana State University, May 2020

B.S. in Marine Biology, University of Alaska Southeast, May 2017
Research Interest/Area of Expertise:
Harmful Algal Bloom Ecology
Water Quality Monitoring
Plankton Community Dynamics