Kelly McCabe
Biogeochemistry Laboratory Analyst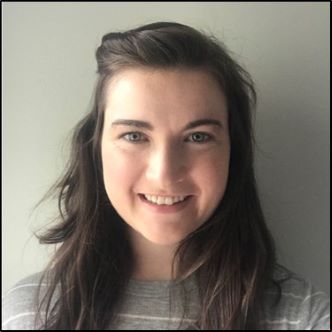 CIGLR UM-SEAS
4840 South State Street
Ann Arbor, MI 48108
As an undergraduate at the University of South Carolina, I researched oceanic phosphorus cycling and aided with the testing of a new dissolved organic phosphorus isolation and characterization method. During this time, I was named a NOAA Ernest Hollings Scholar, which allowed me to expand my research focus and aid the NOAA Pacific Marine Environmental Laboratory (PMEL) with the evaluation of a new carbon dioxide sensor designed for autonomous vehicles. I then transitioned to studying organic matter biogeochemical cycling in saltwater and freshwater systems. This research grew into my master's thesis that aimed to understand the influence of urbanization on organic matter cycling in runoff and the resultant changes to downstream coastal water oxygen levels. Now, I am Biogeochemistry Research Analyst at CIGLR. My work supports the CIGLR Harmful Algal Bloom and Hypoxia monitoring programs in Western Lake Erie and Saginaw Bay.
.
Education:
M.S., Marine Science, University of South Carolina, 2020
B.S., Chemistry and Marine Science, University of South Carolina, 2016
Research Interest/Area of Expertise:
Nutrient biogeochemical cycling
Anthropogenic influences to watersheds
Water quality monitoring
Ocean acidification and climate change
Publications:
McCabe, K.M., Smith, E.M., Lang, S.Q., Osburn, C.L., and Benitez-Nelson, C.R. (2021). Particulate and Dissolved Organic Matter in Stormwater Runoff Influences Oxygen Demand in Urbanized Headwater Catchments. Environmental Science and Technology. (DOI:10.1021/acs.est.0c04502). [Altmetric Score]
Sabine, C., Sutton, A., McCabe, K., Lawrence-Slavas, N., Alin, S., Feely, R., Jenkins, R., Maenner, S.,Meining, C., Thomas, J., van Ooijen, E., Passmore, A., and Tilbrook, B. (2020). Evaluation of a new carbon dioxide system for autonomous surface vehicles. Journal of Atmospheric and Oceanic Technology. 37(8):1305-1317. (DOI:10.1175/JTECH-D-20-0010.1). [Altmetric Score]
Umhau, B., Benitez-Nelson, C.R., Anderson, C.R., McCabe, K., and Burrell, C. (2018). A time series of water column distributions and sinking particle flux of Pseudo-nitzschia and domic acid in the Santa Barbara Basin California. Toxins. 10(11):480. (DOI:10.3390/toxins10110480). [Altmetric Score]
Knapp, A., McCabe, K., Grosso, O., Leblond, N., Moutin, T., and Bonnet, S. (2018). Distribution and rates of nitrogen fixation in the western tropical South Pacific Ocean constrained by nitrogen isotope budgets. Biogeosciences. 15(9): 2619-2628. (DOI:10.5194/bg-15-2619-2018). [Altmetric Score]
Bell, D.W., Pellechia, P., Chambers, L.R., Longo, A.F., McCabe, K.M., Ingall, E.D., and Benitez-Nelson, C.R. (2017). Isolation and molecular characterization of dissolved organic phosphorus using electrodialysis-reverse osmosis and solution 31P-NMR. Limnol. Oceanogr. Methods. 15(5): 436-452. (DOI:10.1002/lom3.10171).