CIGLR Welcomes Two New Assistant Research Scientists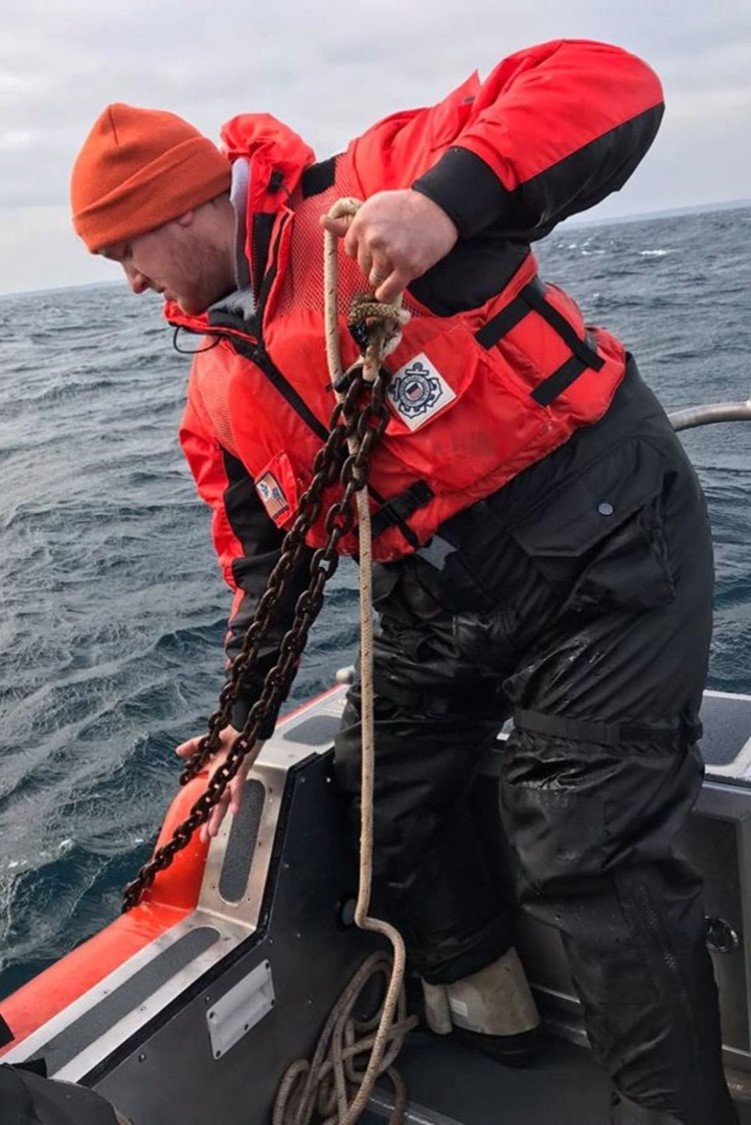 David Cannon, PhD, joins CIGLR as an Assistant Research Scientist after two years as a CIGLR Postdoctoral Research Fellow. "As a physical limnologist with more than 10 years of experience in the Laurentian Great Lakes, I am thrilled to continue working with CIGLR and studying freshwater hydrodynamics," said Cannon. "I will be working with the climate modeling team at CIGLR and NOAA GLERL to improve climate change simulations in the Great Lakes region."
David completed his PhD in Civil Engineering at Purdue University. "My thesis work at Purdue was focused on vertical mixing and nutrient cycling in Lake Michigan," said Cannon. "I planned and conducted dozens of field experiments to study the seasonal variability of hypolimnetic turbulence."
David also worked closely with Illinois-Indiana Sea Grant to deploy and maintain several meteorological buoys in southern Lake Michigan, which gave him the opportunity to help with educational outreach in the area.
"Before joining the team at CIGLR, I also worked as a postdoctoral researcher at the University of Central Florida," said Cannon. "I studied biophysical flows (in mangroves, seagrass and oyster reefs) in the Indian River Lagoon, a microtidal estuary on Florida's Atlantic coast. I learned a lot about hydrodynamic modeling and coastal management, but never stopped thinking about the Great Lakes. I've always wanted to work with CIGLR and colleagues at NOAA GLERL, and I'm extremely excited to start collaborating with the research team in my new role," said Cannon.
Yi Hong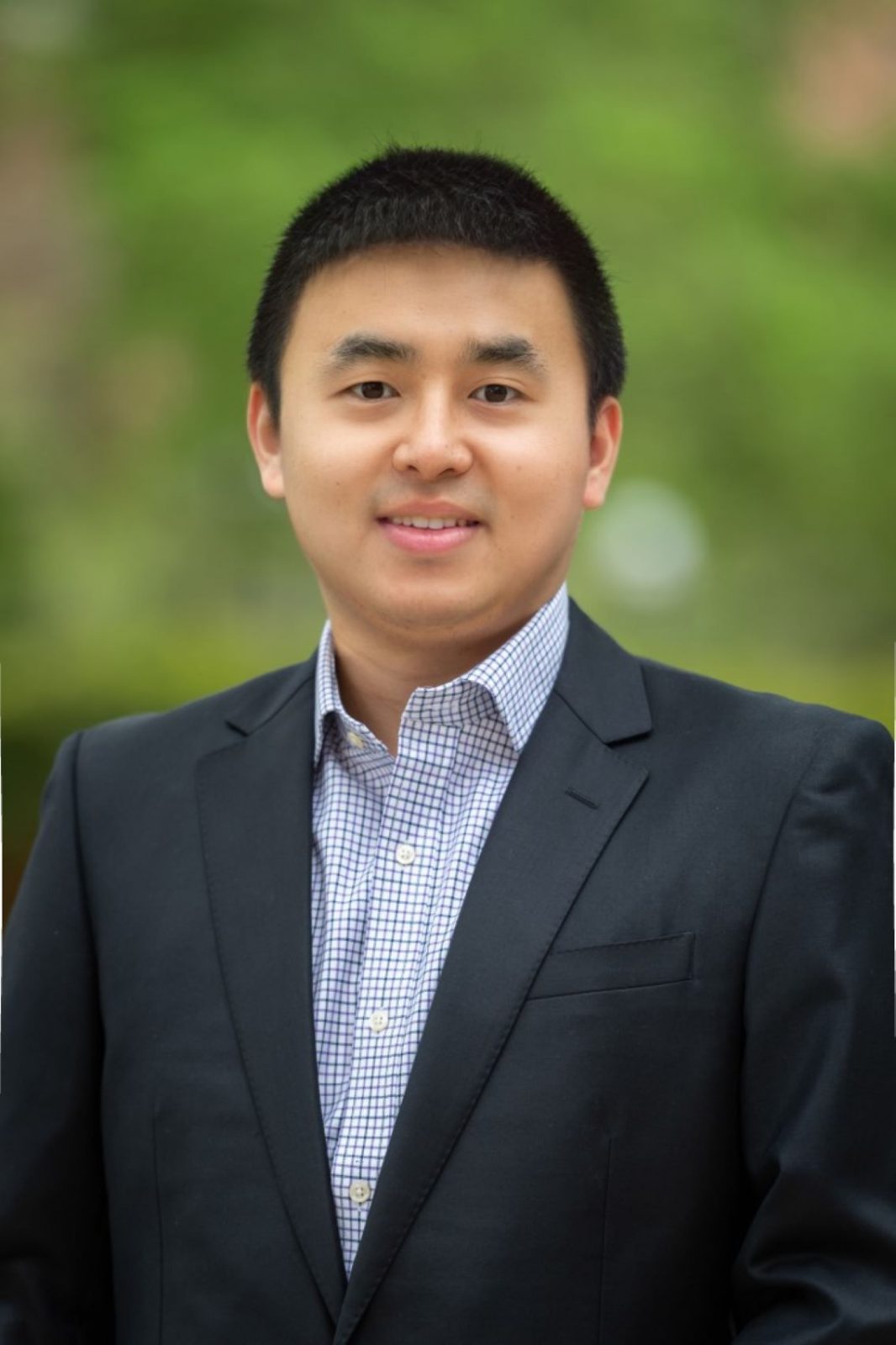 , PhD, joins CIGLR as an Assistant Research Scientist after four years as a CIGLR Postdoctoral Research Fellow collaborating with NOAA GLERL and the National Center for Atmospheric Research (NCAR) in Boulder, Colorado, to develop and test hydrodynamic and wave models for the Great Lakes. "I am very excited about the opportunity to join CIGLR in a more permanent role," said Hong. "I will continue to pursue my research interests in hydrological and hydrodynamic modeling, contribute to its focus on connections between decision-making and impacts on socio-ecological systems, and lead campus and professional service activities."
Before joining the CIGLR team, Yi was a postdoctoral researcher at the Ecole des Ponts ParisTech in France, where he focused on water quantity and quality modeling at various scales, as well as the development of real-time forecasting systems.
"My research journey first started as a graduate researcher and water resources engineer at a French consulting company," said Hong. "As I became more interested in environmental research, I moved to Paris to pursue a PhD in Environmental Science & Engineering at the Ecole des Ponts ParisTech in France, which really expanded my expertise in the field of freshwater management."
Now, with more than 10 years of experience in hydrologic and hydrodynamic modeling for land and freshwater systems, Yi will attempt to address even more of the major gaps and challenges in sustainable water management under climate change.
"I am eager to pursue my passion for research in hydrologic and hydrodynamic modeling," said Hong. "The Great Lakes region is an ideal test bed for developing and testing integrated and cross-scale modeling approaches to enhance sustainable water management."
CIGLR Welcomes New Members to Our Team
.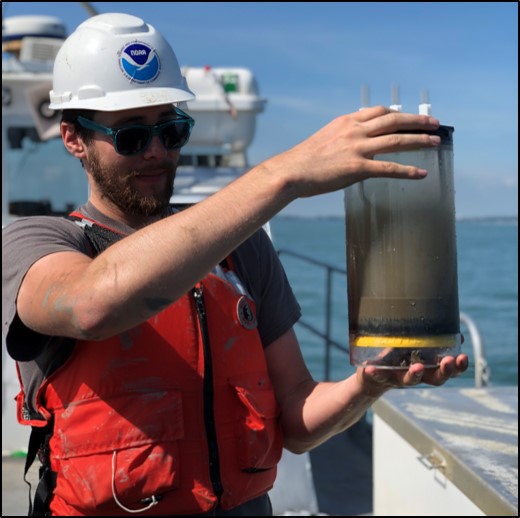 Connor Gluck is a Biogeochemistry Laboratory Analyst working with Casey Godwin, PhD, Ashley Burtner, and Teige O'Brien on nutrient analysis in support of the harmful algal blooms (HABs) research program.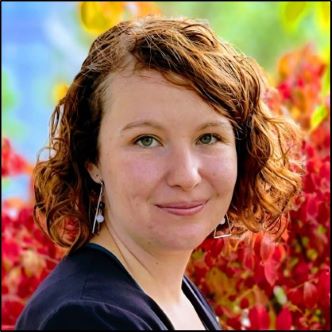 Shay Keretz, PhD, is a CIGLR postdoctoral research fellow working with Casey Godwin, PhD, and the NOAA GLERL Ecosystems Dynamics group. Her research focuses on dynamic energy budget (DEB) modeling of invasive dreissenid mussels (zebra and quagga mussels) to advance understanding of their individual and population dynamics in the Great Lakes.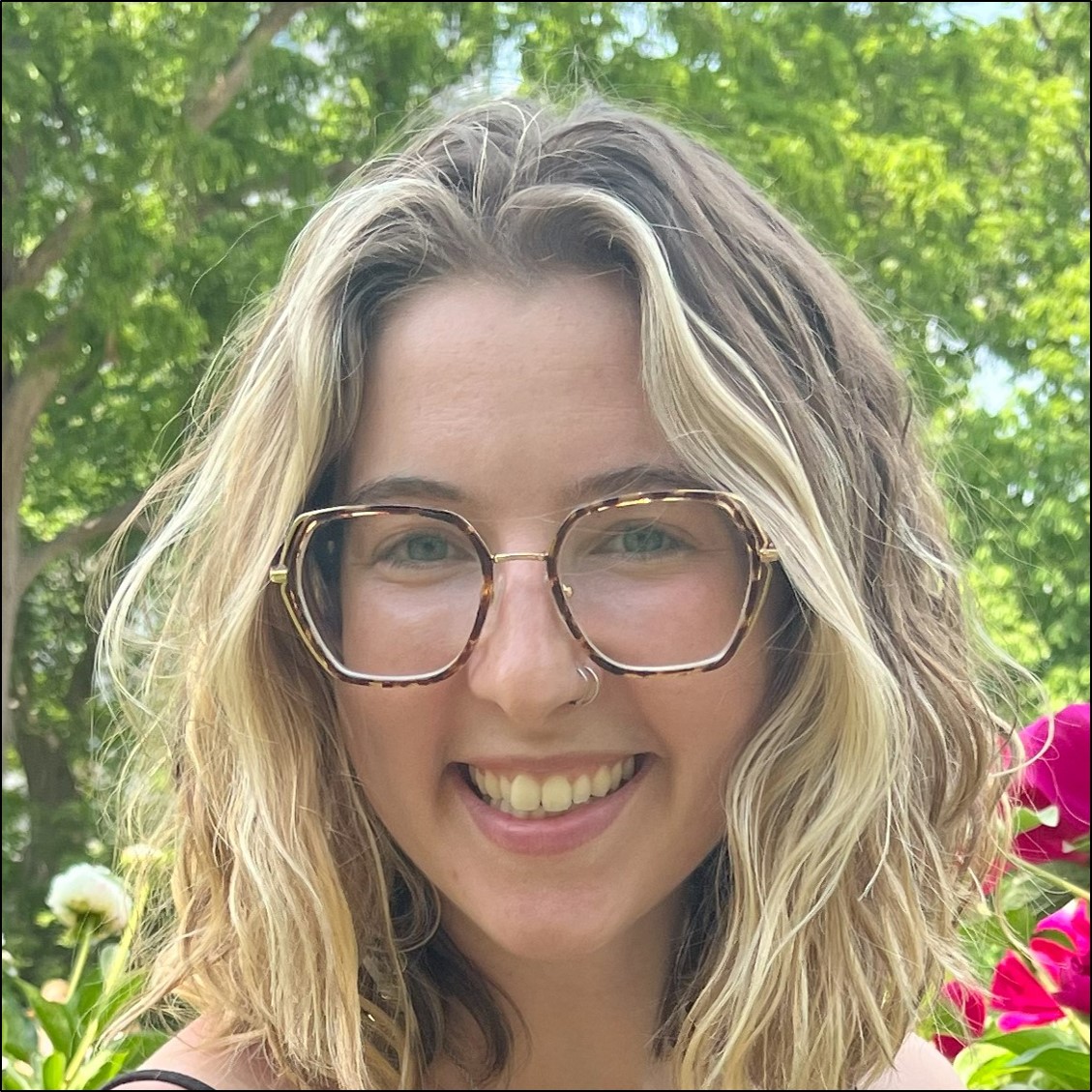 Melissa Mattwig is an Earth System Modeler working with Dmitry Beletsky, PhD, and David Cannon, PhD, on spatial analysis to support the development of inland and coastal flooding predictions.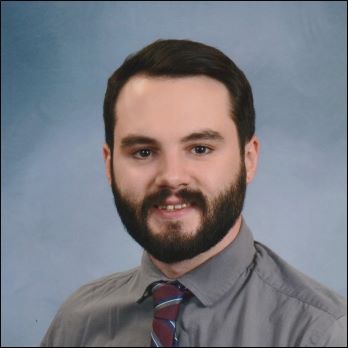 Teige O'Brien recently joined CIGLR as a Biogeochemistry Laboratory Analyst working alongside Casey Godwin, PhD, Ashley Burtner and Connor Gluck on nutrient analyses supporting the harmful algal blooms (HABs) monitoring program.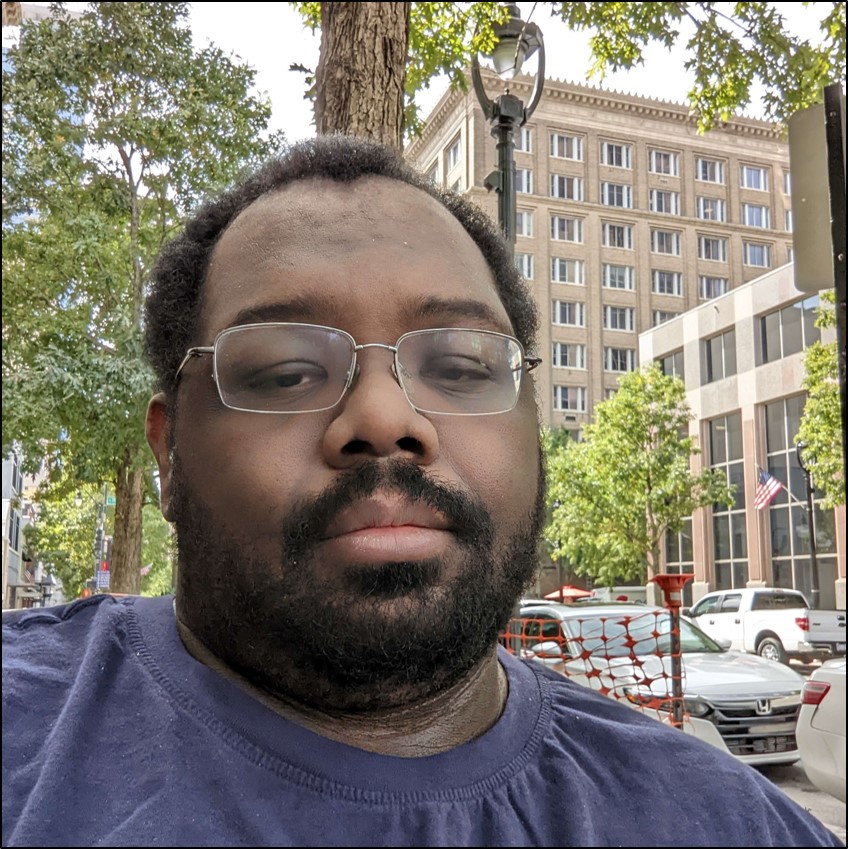 Justin Riley, PhD, is a CIGLR postdoctoral fellow working with Dmitry Beletsky, PhD, and David Cannon, PhD, to predict coastal and inland flooding by coupling 3D hydrodynamic and hydrologic models.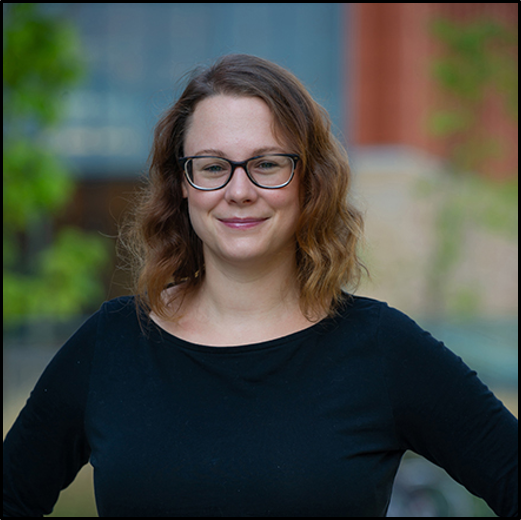 Margaret Throckmorton is CIGLR's Administrative Project Coordinator. She supports CIGLR in many ways including, but not limited to coordinating the Summer Fellows Program and events such as the Great Lakes Seminar Series and summits and working groups.
Mary Ogdahl Receives University of Michigan Research Leadership Recognition Award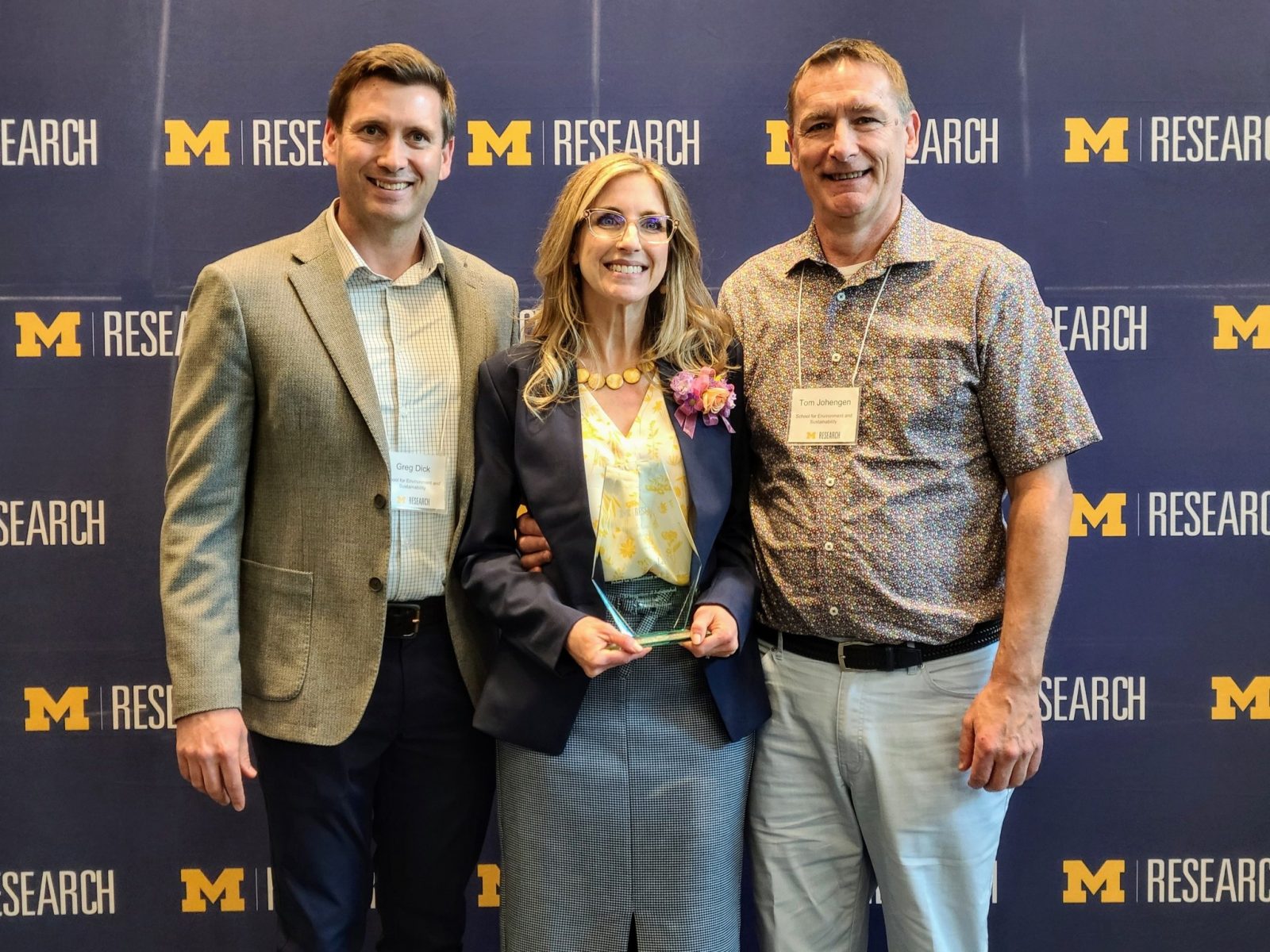 CIGLR Program Manager Mary Ogdahl received the 2023 University of Michigan Research Leadership Recognition Award that recognizes distinguished service to the research community and celebrates exemplary leadership that positively impacts colleagues and advances the University of Michigan's mission.
"Every day, in laboratories, studios and workspaces across the University of Michigan, staff are working vigorously to catalyze, support and safeguard important activity that impacts so many aspects of our society," said Rebecca Cunningham, University of Michigan Vice President for Research.
"What's truly remarkable about Mary is her versatility," said Gregory Dick, CIGLR Director. "She excels in the many dimensions of her job. She's an outstanding scientist, contributing substantially to our research planning, science strategy, and proposal writing. She's a wonderful people person which is essential in managing staff, navigating a complex relationship with federal agencies, identifying and recruiting talent, and building and maintaining cohesion among our staff as well as a strong and inclusive culture. To me, it's unbelievable that one person can do so much so well. In many ways, she is the heart and soul of our institute."
"Every day, I feel fortunate to not only work with people that inspire and motivate me, but also for the future health and sustainability of the greatest freshwater resource on Earth. From developing the next generation of scientists to facilitating the forefront of Great Lakes research, I am driven by the purpose behind my work. It is an incredible honor to be selected for the 2023 Research Leadership Recognition Award and I thank my mentors and colleagues who supported my nomination," said Ogdahl.
Join us in congratulating Mary!
Read more: "OVPR awards 12 staff members for research service, leadership"
Summit and Working Group (SWG) Meetings: Societal Components of Restoration; Great Lakes Connecting Waters
CIGLR convenes top experts from Great Lakes universities, NGOs, government agencies, and businesses to participate in SWGs focused on identifying the most pressing research and management needs to achieve sustainability in the Great Lakes. SWGs are centered on CIGLR's research themes and are designed to advance Great Lakes science and contribute to CIGLR's mission to increase NOAA's research capacity across the Great Lakes. Here we summarize this summer's SWGs on 1) the "bricks and mortar" required to implement societal components of Great Lakes restoration and 2) developing a vision for coordinating monitoring and research on Great Lakes connecting waters. We look forward to one more SWG in September, centered on disturbance ecology and effects of Great Lakes harmful algal blooms and phycology.
.
Discerning the "Bricks and Mortar" Required to Implement the Societal Components of Comprehensive Great Lakes Restoration 
Through the Great Lakes Restoration Initiative (GLRI), the U.S. has invested nearly $4 billion to improve environmental conditions including Areas of Concern (AOC) cleanup, nonpoint source pollution mitigation, invasive species prevention and control, habitat restoration, and youth education. Because of these efforts, there is now a body of experience and evidence demonstrating that, to meet community needs, environmental restoration must consider those needs by integrating social and organizational dimensions to fully implement comprehensive Great Lakes restoration.
From May 17-19, 2023, a team of experts led by scientists from the University of Michigan School for Environment and Sustainability, Healing Our Waters-Great Lakes Coalition, and the US EPA Great Lakes Toxicology and Ecology Division convened to identify and characterize the social dimensions associated with ecosystem-based management. Through this workshop, the group identified key desired social outcomes that can be the result of environmental restoration. Participants also identified top activities and strategies to achieve the desired social outcomes and form the foundation of future work in this region.
By fostering new relationships among diverse scientists, scholars, and leaders working on centering communities in Great Lakes clean-up and restoration throughout the region, this summit group is creating a blueprint that identifies the best strategies for effective, comprehensive, ecosystem-based regional restoration through integration of societal goals with on-going physical and ecological restoration efforts. The blueprint will create a set of steps that governmental agencies, NGOs, grassroots organizations, foundations, and local governments can take to effectively realize this vision.
For more on the "Centering Communities in Environmental Restoration" summit and associated products, please visit the SWG webpage: https://ciglr.seas.umich.edu/opportunities/summits-and-working-groups/societal-components-restoration/
.
Developing a Conceptual Framework and Vision for Coordinating Great Lakes Connecting Waters Research and Monitoring
Great Lakes connecting waters are globally unique and economically valued ecosystems. They are the arteries of the Great Lakes and include the St. Marys River connecting Lakes Superior and Huron, Straits of Mackinac connecting Lakes Michigan and Huron, St. Clair-Detroit River System connecting Lakes Huron and Erie, Niagara River and Welland Canal connecting Lakes Erie and Ontario, and the St. Lawrence River extending from Lake Ontario to the Gulf of St. Lawrence in the Atlantic Ocean. They are major sources of fisheries production, provide municipal and industrial water supplies, are transportation and industrial epicenters, possess Tribal and First Nations indigenous heritage, and are highly susceptible to catastrophic events and climate change influences, making them extremely vulnerable ecosystems. Recent reports have emphasized the need for building and coordinating partnerships and collaborations, facilitating connecting waters research and monitoring plans, and facilitating the development of a coordinated collective impact framework across and within connecting waters.
A team of experts from the U.S. Geological Survey Great Lakes Science Center, Lake Superior State University, and NOAA GLERL led a summit to encourage a collaborative network and leadership that will provide consistent representation by emphasizing connecting waters research, surveillance, and monitoring needs to promote water quality and ecological resilience. This connecting waters network will advocate for connecting waters stewardship by developing and carrying out education and outreach programs detailing the critical ecosystem services that connecting waters provide and how uniquely vulnerable these systems are to anthropogenic hazards including climate change. The summit group worked to develop a conceptual framework and priorities for connecting waters science and monitoring that will provide a communication network to share information, lessons learned from management actions, and identify and fill information gaps. One of the emerging themes from the summit was the need to address socio-cultural aspects and capacity building across the connecting channels for coordinated environmental monitoring and assessments. 
Next steps for the summit organizers include a journal publication detailing the summit process, conclusions, and recommendations, along with a connecting waters symposium at the next International Association for Great Lakes Research conference.  
For more on the Great Lakes Connecting Waters summit and associated products, please visit the SWG webpage: https://ciglr.seas.umich.edu/opportunities/summits-and-working-groups/gl-connecting-waters/