2023 Great Lakes Summer Fellows Program
The Cooperative Institute for Great Lakes Research (CIGLR) announces the 2023 Great Lakes Summer Fellows Program, in partnership with the National Oceanic and Atmospheric Administration (NOAA) Great Lakes Environmental Research Lab (GLERL). The Great Lakes Summer Fellows Program exposes students to a broad range of STEM disciplines by providing hands-on research training and career development mentoring in a supportive and inclusive environment. Through this  program, we seek to support diversity in Great Lakes research by valuing the wide range of identities, backgrounds, perspectives, and skills that enrich scientific exploration and help connect science with society. We strongly encourage applications from students who identify with groups that have been traditionally underrepresented in STEM careers.
Description:
We are offering eight (8) full-time, twelve-week positions.

Options exist for fully remote, hybrid, or fully in-person fellowship experiences. Please see each project description for details on these options, as they vary depending on project requirements.

In-person work will be conducted at the

NOAA Great Lakes Environmental Research Laboratory (GLERL)

in Ann Arbor, MI. 

Fellowships will begin on June 5 and end on August 25, 2023.

Each student will receive a $10,000 stipend, paid in four monthly installments of $2,500. Stipend pay dates will be: 5/15/23, 6/12/23, 7/10/23, and 8/7/23.

Each student will receive financial support for travel to and from Ann Arbor for in-person work, or for a short-term visit to NOAA GLERL if working remotely.

We will provide assistance to students in need of local transportation to/from the work site while in Ann Arbor (if applicable).
Eligibility:
The program is limited to currently-enrolled undergraduate (juniors and seniors as of Fall 2023) and graduate students (Master's and Ph.D.). We will also consider post-baccalaureate or post-masters students who have graduated within the past 12 months of the fellowship (i.e., May 2022 or after), if the position fits directly within a student's career or academic goals.

You must be either a U.S. citizen or permanent resident to be eligible for the program.

Immediate relatives of any CIGLR or NOAA GLERL employees are not eligible to participate in this program, consistent with NOAA guidelines.
Other Requirements:
Fellows are required to give a 15-minute presentation at the end of the fellowship period.

Fellows are responsible for securing and paying the costs of housing for the duration of the fellowship. Housing costs are figured into the stipend amount. CIGLR will help with connecting fellows for shared housing and provide information to assist with finding housing in the Ann Arbor area.
Application Process:
Applications are submitted through an online application process. Visit the

Position Description

page for the application link.

The following materials must be uploaded along with the application:
Cover letter

Résumé

Unofficial transcript

Essay (max. 400 words). Please describe the personal or professional qualities that make you a unique applicant. This could include skills, identities, experiences, influences, and/or challenges that broaden your perspective.

Names and contact information for two (2) references

One (1) letter of recommendation*




*Note: Letters can also be sent directly to Mary Ogdahl (

ogdahlm@umich.edu

) if that is preferred by the letter writer.
Applicants will be asked to identify and rank up to three (3) projects to which they would like to apply.

Project mentors will review the applications once they are submitted. After an initial review, the project mentor will conduct video interviews with the top candidates to discuss the project in more detail and ensure match in interest and skills.

For specific questions about each opportunity, please contact the position mentors directly. Email addresses are provided with the position descriptions.

Applicants will be notified of their status by

17 March 2023

.
Deadline:
Applications must be submitted by 3 February 2023 at 11:59 pm (Eastern Time).
---
Contact Information: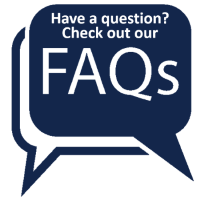 Mary Ogdahl, Program Manager
Cooperative Institute for Great Lakes Research
University of Michigan
Ann Arbor, MI
Email: ogdahlm@umich.edu
 The University of Michigan is a non-discriminatory/affirmative action employer.