The CIGLR Staff Awards program recognizes the outstanding work done by our staff and postdoctoral research fellows.
About the four awards:
1. Research Excellence: given for outstanding performance in laboratory research, field work, computer modeling, and/or data analysis. Special consideration is given to scientific achievements, innovative work, and advances that lead to products that serve CIGLR's mission.
.
2. Diversity, Equity, Inclusion, Justice: recognizes exceptional activities or accomplishments that advance CIGLR's interest in diversity, equity, inclusion, and justice (DEIJ). DEIJ accomplishments may include activities that serve underrepresented or vulnerable populations and/or that improve DEIJ issues within CIGLR, U-M, or the broader Great Lakes research community.
.
3. Science for Society: recognizes exceptional activities or accomplishments that support the pathway from science to public services. These translational activities may include (i) outreach, including advancement of public understanding of CIGLR research, (ii) engagement, including the co-design of research with stakeholders, development of products that serve society, and policy engagement.
.
4. Community: given for exceptional contributions to building the CIGLR community, encouraging teamwork, and excellence in mentoring.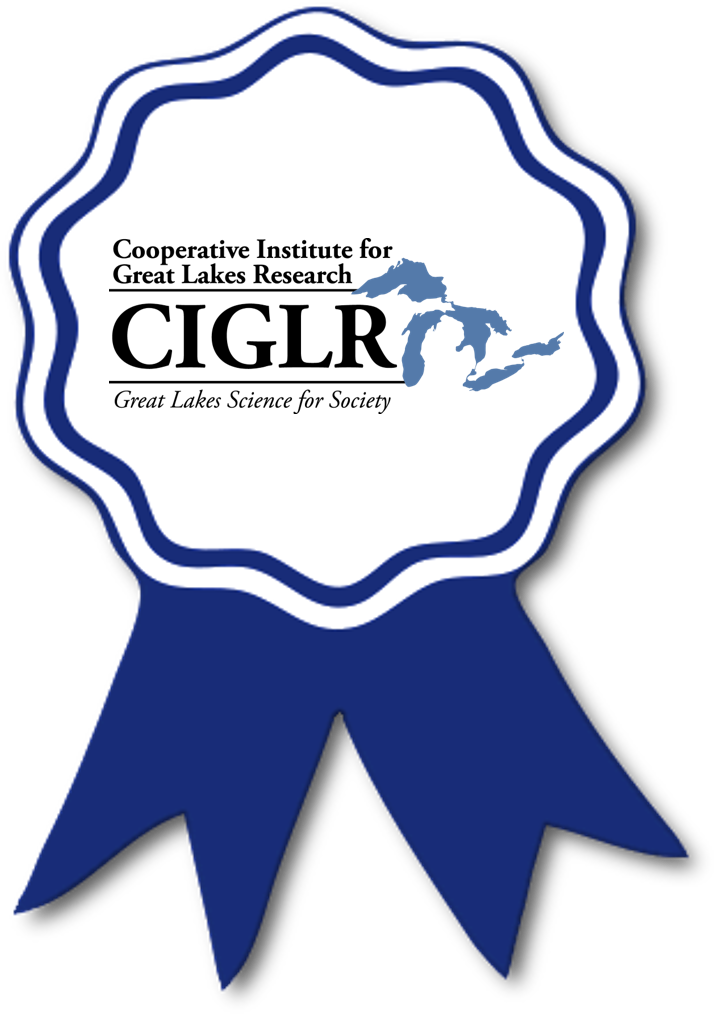 Congratulations to our 2023 award recipients!
2023 Award Finalists:


.
Research Excellence Award

:
Ashley Burtner, Research Lab Specialist Intermediate – Recipient
David Cannon, Postdoctoral Research Fellow – Runner-up
Diversity, Equity, Inclusion, and Justice Award

:
 Christine Kitchens, Research Lab Specialist Intermediate – Recipient
Science for Society Award
: 
Songzhi Liu, Gen Programmer/Analyst Lead, NOAA CoastWatch Great Lakes Node Ops Manager – Recipient
Megan DiCocco, Research Engagement Specialist – Runner-up
Community Award
: 
Kelly McCabe, Biogeochemistry Laboratory Analyst – Recipient