Hosted by the School for Environment and Sustainability (SEAS) at the University of Michigan, CIGLR consists of a

Research Institute

and a Regional Consortium that is a partnership between the National Oceanic and Atmospheric Administration (NOAA), universities, non-governmental organizations, and businesses. Together, we work to achieve environmental, economic, and social sustainability in the Great Lakes.
$48 million invested in Great Lakes health & safety
590 people prepared for STEM careers
$10 million committed to clean drinking water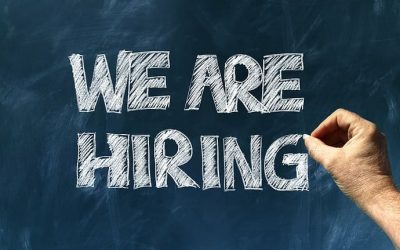 Come work with us! CIGLR is hiring 3 positions: 1) Two Project Managers: supporting research related to (a) ecosystem dynamics or (b) modeling/forecasting, close 10/21; 2) Postdoc in Great Lakes Climate Variability, closes 11/14. Click image to learn more.
Three paddleboarders from northern Michigan finished their 8-year quest to cross all five of the Laurentian Great Lakes, successfully paddling Lake Ontario. Once again, the Stand Up for Great Lakes team decided to partner with CIGLR raising over $25,000 that is helping to expand Lake Ontario flood control and shoreline restoration work as well as train the next generation of Great Lakes scientists! Click image to learn more.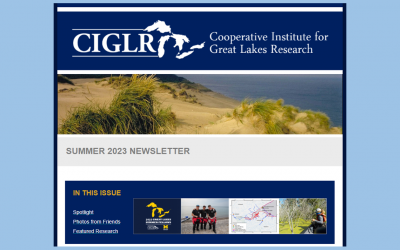 In this Issue: Duluth-Superior Harbor Historic Flood Events; Water Level Effects on Coastal Wetlands; Great Lakes Summer Fellows; Crossing Lake Ontario; Meet Our Newest Assistant Research Scientists and Staff; Mary Ogdahl Receives UM Research Leadership Recognition Award; Recent Summit Outcomes and Updates