Sponsored by the NOAA Great Lakes Environmental Research Laboratory, CIGLR leads exciting new research, trains the next generation of scientists, and turns research into action for safe and healthy Great Lakes communities.
$48 million invested in Great Lakes health & safety
590 people prepared for STEM careers
$10 million committed to clean drinking water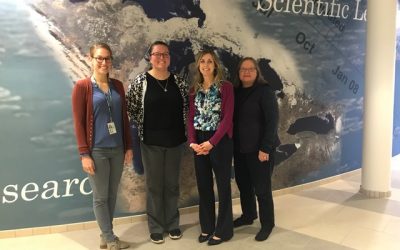 The CIGLR ECO team's rapid and inventive response to the COVID-19 pandemic has ensured continuous and safe public engagement and education for the Great Lakes ecosystem. Their team has overcome shared challenges to keep bringing NOAA's vital services to the American public. Click to learn more.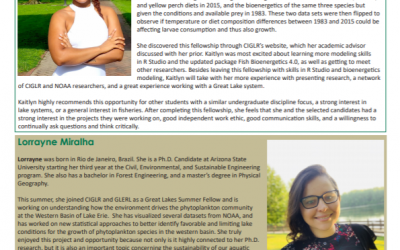 CIGLR & NOAA GLERL's very own #GreatLakes Summer Fellows are highlighted in NOAA's EEO Connections Newsletter. Even though their internships were virtual, they still contributed in remarkable ways to NOAA's science. Click picture to read more.
The Water Innovation Fellowship offers a new kind of Postdoctoral experience – one that pairs scholars with forward-thinking Great Lakes industry leaders, as well as academic and federal scientists, to pursue advanced cross disciplinary water research. Closing Date: August 15th. Click to learn more.