Sponsored by the NOAA Great Lakes Environmental Research Laboratory, CIGLR leads exciting new research, trains the next generation of scientists, and turns research into action for safe and healthy Great Lakes communities.
$48 million invested in Great Lakes health & safety
590 people prepared for STEM careers
$10 million committed to clean drinking water
Virtual Great Lakes Seminar Series, Title: Economic Value of Selected Wetlands in the United States
In this Issue: Director's Letter; eDNA; Lake Erie Phosphorus Release; Lake Erie HABs; Water Level Influence on Coastal Wetlands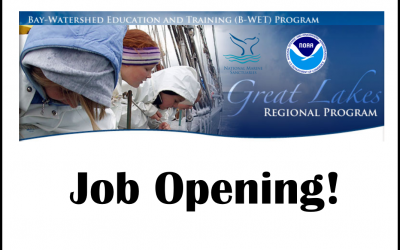 CIGLR is seeking an undergraduate or graduate student to serve as a program assistant to support NOAA's Office of National Marine Sanctuaries in their administration of the NOAA Great Lakes Bay Watershed Education and Training (B-WET) Program. Review of applications is ongoing and the position will be filled once a qualified applicant has been selected. Click to learn more.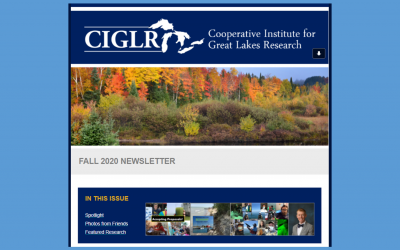 In this Issue: Great Lakes Summer Fellow 2021 Apps; Accepting proposals! 2021 CIGLR Programs; All Partners Meeting; Critical Lake Erie HABs Research; Postdoc Update: GLs Water Quality Modeling