$48 million invested in Great Lakes health & safety
prepared 590 people for STEM careers
$10 million committed to clean drinking water
Improved Statistical Postprocessing of Precipitation for the NWS Forecasts and Hydrologic Applicatio...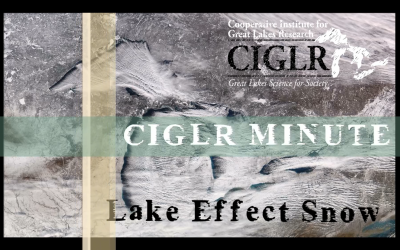 Lake effect snow storms have huge impacts on transportation, public safety and business revenue. Recently, great improvements have been made to forecasting lake effect snow and scientists from CIGLR are a part of it. Dr. Ayumi Fujisaki-Manome, CIGLR Assistant Research Scientist, and Lindsay Fitzpatrick, CIGLR Atmospheric Data Analyst, recently collaborated on an article that discusses instruments and models that can help improve the accuracy of lake effect snow forecasting.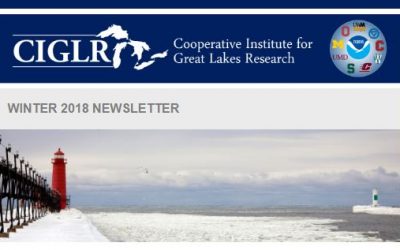 In this Issue: New CIGLR Impact Poster; Winter Announcements; Video Spotlight; Research Features: Forecasting the Future of Lake Effect Snow, Predicting Great Lakes Ice. Sign up to receive CIGLR's quarterly eNews and stay informed about Great Lakes research and events.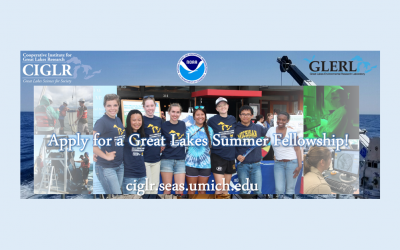 CIGLR is excited to announce the opening of our 2018 Great Lakes Summer Fellow applications! The Great Lakes Summer Fellows Program exposes students to a broad range of disciplines and provides an exciting opportunity for students to conduct research in the Great...