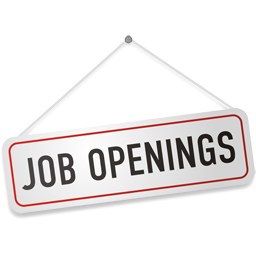 Federal Job Opening: Research Physical Scientist (Biophysical Modeler) 
Research Physical Scientist-GS-1301-12 with promotion potential to GS-14 – NOAA/GLERL is seeking a biophysical modeler to investigate long range and short term critical problems in aquatic ecology related to forecasting or predicting the impacts of stressors such as climate change, invasive species, and nutrient loading on the pelagic and benthic communities in the Great Lakes.
Learn More and Apply
Federal Job Opening: Great Lakes Research Ecologist
Research Ecologist-0408-GS-12/13/14 – The NOAA/GLERL Ecosystem Dynamics Branch is seeking an enthusiastic research phytoplankton/harmful algal bloom (HAB) ecologist to develop a research program focusing on water quality, harmful algal blooms, and phytoplankton ecology as they pertain to food web dynamics and human health issues in the Great Lakes.
Learn More and Apply
Postdoctoral Fellowship: Application of Linked Ocean and Ecosystem Models to Lake Erie
A postdoctoral fellowship is available for a highly qualified individual to join the Cooperative Institute for Great Lakes Research (CIGLR, https://ciglr.seas.umich.edu/) in the area of biophysical modeling. The position is funded for an initial period of 18 months, with opportunity for extension on the basis of satisfactory performance and availability of funds.
Learn More and Apply
Student Fellowships
CIGLR offers two fellowship programs that support student research opportunities, in order to train the next generation of Great Lakes researchers. Click the button to learn more about current and upcoming student fellowship opportunities.
Learn More