Current & Past Post-doctoral Fellows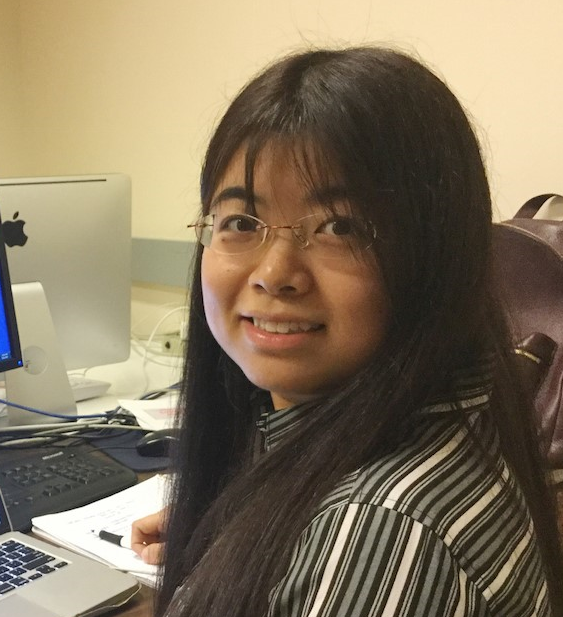 Years: 2017-Present
Fellow: Yuanyuan Jia
Mentors: Dr. Philip Chu (NOAA GLERL) and Dr. C.K. Shum (Ohio State University)
Research: Investigating the use of satellite data to complement the Great Lakes Observing System (GLOS) and improve the forecast reliability of the Great Lakes Operational Forecasting System (GLOFS).
Year
s: 2017-Present
Fellow: Qianqian Liu
Mentors: Dr. Eric Anderson (NOAA GLERL) and Dr. Bopi Biddanda (Grand Valley State University)
Research: Using a coupled bio-physical model to study how hydrodynamics affects eutrophication, HABS and Hypoxia over Muskegon Lake.

Years: 2015-Present
Fellow: Kevin Meyer
Mentor: Greg Dick (University of Michigan)
Research Title: HABS Monitoring, Forecasting, and Genomics for the Great Lakes
Years: 201

3-Present
Fellow: Chuliang "Andy" Xiao
Mentor: Brent Lofgren (NOAA GLERL)
Research Title: How will the Great Lakes Water Levels Respond to Climate Change:  Regional Modeling for Application to Decision-Making
Years: 201

4-2016
Fellow: Andrea Vander Woude
Mentor: Steve Ruberg (NOAA GLERL)
Research Title: Synthesis, Observations, and Response (SOAR)
Andrea is now a Federal contract scientist at NOAA GLERL.
Years: 2010
-2016
Fellow: Ayumi Manome
Mentor: Jia Wang (NOAA GLERL)
Research Title: A high-resolution atmospheric, wave and circulation model guidance system for the Great Lakes Region
Ayumi is now an Assistant Research Scientist in Climate and Space Sciences in the College of Engineering at the University of Michigan.
Years: 201
3-2014
Fellow: Ashley (Baldridge) Elgin
Affiliation: University of Notre Dame
Mentor: Ed Rutherford (NOAA GLERL)
Research Title: Impacts of Climate Change on Plankton Community Dynamics and Fish Recruitment
Ashley is now a Benthic Research Ecologist at NOAA GLERL.
Years: 2013-2016

Fellow: Peter Levi
Mentor: Peter McIntyre (University of Wisconsin-Madison)
Research Title: Do stream restorations scale up? An analysis of ecosystem response to restorations throughout river networks in the Great Lakes basin
Research Report: Download
Peter is now an Assistant Professor of Environmental Science and Policy at Drake University.