2019 ECO Program Funding
Project Title: Great Lakes Echo Student Journalist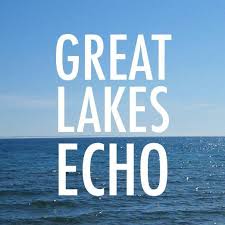 Key Project Personnel: Dave Poulson, Eric Freedman, & Perry Parks (PIs); Andrew Blok (graduate student) – Michigan State University Knight Center for Environmental Journalism
In The News: Between government shutdowns? Great Lakes researchers struggle to carry on, Great Lakes Echo, 2/7/2019
About: Created and operated but The Knight Center and the MSU School of Journalism, Great Lakes Echo is an outreach tool for research on the Great Lakes. Its content regularly disseminates information to general audiences about efforts by CIGLR member institutions and PIs to enhance knowledge of the Great Lakes and to manage their ecosystems. The journalistic approach to this dissemination – moving from study to story – ensures a level of independence, ethical responsibility, and credibility in coverage of Great Lakes research through the use of multiple sources and verification practices. It also provides an outlet for stimulating public curiosity and engagement in Great Lakes research through news values emphasizing discovery, novelty, and civic impacts. ECO funding provided by CIGLR will be used to support a semester-long fellowship, dedicating one student to report journalistic stories on CIGLR-affiliated research and activities on the Great Lakes.
.
2018 ECO Program Funding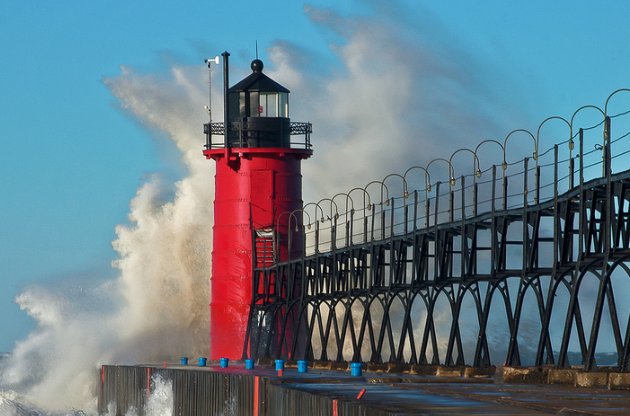 Project Title: Enhanced monitoring and data management to support meteotsunami research and detection
Key Project Personnel: Dr. Phillip Chu (NOAA GLERL) and Ed Verhamme (Principal Investigator, Limnotech)
In The News: Scientists launch pilot project to warn of potentially dangerous 'meteotsunami' waves in Great Lakes; Michigan News; 8/3/2018
About: The recent occurrences of a meteotsunami event on Lake Michigan, including a 14 inch water level rise in only 40 minutes near Ludington MI on April 13, 2018 (MLive), demonstrated that the existing observing network is not adequate to observe or attempt to predict this phenomenon. Meteotsunamis have the potential to cause significant damage to shoreline structures and can endanger lives (Bechle et al. 2016, Nature). A more robust monitoring and alert system is needed on Lake Michigan and Lake Erie to monitor, detect and mitigate the impact of future events. The ECO funding provided by CIGLR will be used to educate the public about the risks of meteotsunamis and new sensor monitoring network, focusing on Lake Michigan and Lake Erie as those two lakes have higher occurrence and resulting impacts to life and property.