Matthew Jurjonas
Postdoctoral Research Fellow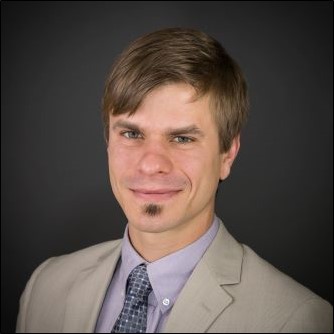 The Nature Conservancy
Lansing, Michigan
Profile:
Matthew is an environmental social scientist with a PhD from North Carolina State University. He is joining the Michigan Chapter of The Nature Conservancy and the Cooperative Institute for Great Lakes Research as the Bailey Conservation Fellow after working on the Resilient Central America project with TNC in Mexico City. He will be working with Drs. Brad Cardinale of CIGLR and Patrick Doran and Chris May of TNC to evaluate stakeholder perceptions of nature-based solutions for coastal management on the Great Lakes, primarily in Michigan along the coast of Lake Erie.
Prior to TNC, he completed a Fulbright-Garcia Robles U.S. Scholar grant at the Institute of Social Investigation at the Universidad Nacional Autónoma de Mexico where his research focused on collective action within community forestry enterprises. At NC State, his dissertation focused on building resilience in rural coastal communities to sea level rise, flooding, and saltwater intrusion impacts and identifying the unique barriers to adaptation in minority populations. Broadly, his research uses a climate justice lens to build adaptive capacity to climate change impacts in the US and Mexico through community engagement and participatory methods that include resource managers, stakeholders, and agricultural producers. Outside of the office, Matthew likes practicing judo, traditional rock climbing, and salsa dancing.
Education:
Ph.D., Parks, Recreation, and Tourism Management, North Carolina State University, 2018
M.S., Conservation Leadership, Colorado State University and El Colegio de La Frontera Sur, 2014
B.A., Ecology and Biodiversity, University of Denver, 2007
Research Interest/Area of Expertise:
Environmental Social Science and Community Resilience
Human Dimensions of Natural Resources
Climate Justice
Climate Change Impacts
Recent Publications: 
Jurjonas, M., E. Seekamp, L. Rivers and B. Cutts. 2020. Uncovering Climate (in)Justice with an Adaptive Capacity Assessment: A Multiple Case Study in Rural Coastal North Carolina. Land Use Policy. (DOI:10.1016/j.landusepol.2020.104547). [Altmetric Score]
Bhattachan, A., M. Jurjonas, P. Morris, P. Taillie, L. Smart, R. Emanuel and E. Seekamp. 2019. Linking residential saltwater intrusion risk perceptions to physical exposure of climate change impacts in rural coastal communities of North Carolina. Natural Hazards. (DOI:10.1007/s11069-019-03706-0). [Altmetric Score]
Jurjonas, M. and E. Seekamp. 2019. "A commons before the sea:" Climate justice considerations for coastal zone management. Climate and Development. (DOI:10.1080/17565529.2019.1611533). [Altmetric Score]

Recent Presentations:
Jurjonas, M., Community sustainability: The interface between climate justice, resilience, and natural resources in socio-ecological systems. Invited presentation at the Department of Community Sustainability at Michigan State University on February 10, 2020, Lansing,
Michigan.
Jurjonas, M., A vision for coastal resilience. Invited presentation at Minnesota Sea Grant on October 10, 2019, Duluth, Minnesota.
Jurjonas, M., Building resilience in climate justice communities from rural coastal North Carolina to communal forests in Mexico. Invited presentation at the School of Forestry and Wildlife Science at Auburn University on May 3, 2019, Auburn, Alabama.