Nathaniel Marshall
Postdoctoral Research Fellow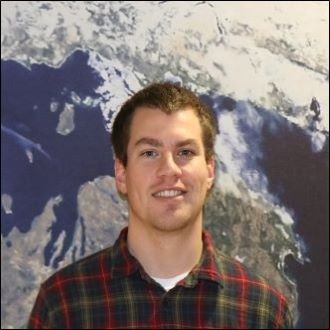 4840 S. State Rd.
Ann Arbor, MI 48108-9719
Profile:
Nathaniel Marshall is a postdoctoral research fellow for the Cooperative Institute for Great Lakes Research (CIGLR) at the University of Michigan, working with Dr. Hank Vanderploeg of NOAA GLERL. Dr. Marshall's research involves the use of environmental DNA, or eDNA, to assess aquatic diversity in the Great Lakes, and incorporating this technique into biomonitoring and bioassessment management plans. Prior to working with CIGLR and NOAA GLERL, Dr. Marshall has applied eDNA and DNA barcoding, among other genetic tools, to understand the spread of invasive species, such as the Eurasian ruffe and Dreissenid Mussels, and for establishing management efforts for threatened and endangered species, such as Unionid Mussels.
Education:
Ph.D. in Biology (Ecology track), University of Toledo (2019)
M.S. in Biology, University of Texas at Tyler (2014)
B.S. in Zoology, Ohio State University (2010)
Research Interest/Area of Expertise:
eDNA and Genetic Biomarkers
Molecular Ecology
Aquatic Invasion Ecology
Recent Publications: 
Marshall, N.T., C. Stepien. 2020. Macroinvertebrate community diversity and habitat quality relationships along a large river from targeted eDNA metabarcoding assays. Environmental DNA. [Accepted]
Snyder, M., C. Stepien, K. Czajkowski, N.T. Marshall, H. Scheppler, C. Black. 2020. Detecting aquatic invasive species in bait and pond stores with targeted environmental (e)DNA high-throughput sequencing metabarcode assays: Angler, retailer, and manager implications. Biological Conservation. [Accepted]
Marshall, N.T. and C.A. Stepien. 2019. Invasion genetics from eDNA and thousands of larvae: A targeted metabarcoding assay that distinguishes species and population variation of zebra and quagga mussels. Ecology and Evolution. (DOI:10.1002/ece3.4985). [Altmetric Score]

Recent Presentations:
Marshall, N., C. Stepien. Utilizing Environmental DNA High-Throughput Sequencing Assays for Diagnosing Species and Population Genetics of Aquatic Invasive Species. American Fisheries Society, Atlantic City, New Jersey, August 2018.
Marshall, N., C. Stepien. Invasional Genetic Patterns Across Time and Space in North American Dreissena Mussels. International Conference on Aquatic Invasive Species, Fort Lauderdale, Florida, October 2017.
Marshall, N., K. Klymus, C. Stepien. Using a High-Throughput Sequencing Assay to Assess Dreissenid Mussel Communities. International Conference on Aquatic Invasive Species, Fort Lauderdale, Florida, October 2017.