CIGLR Announces 2020 Annual Magazine: Ripple Effect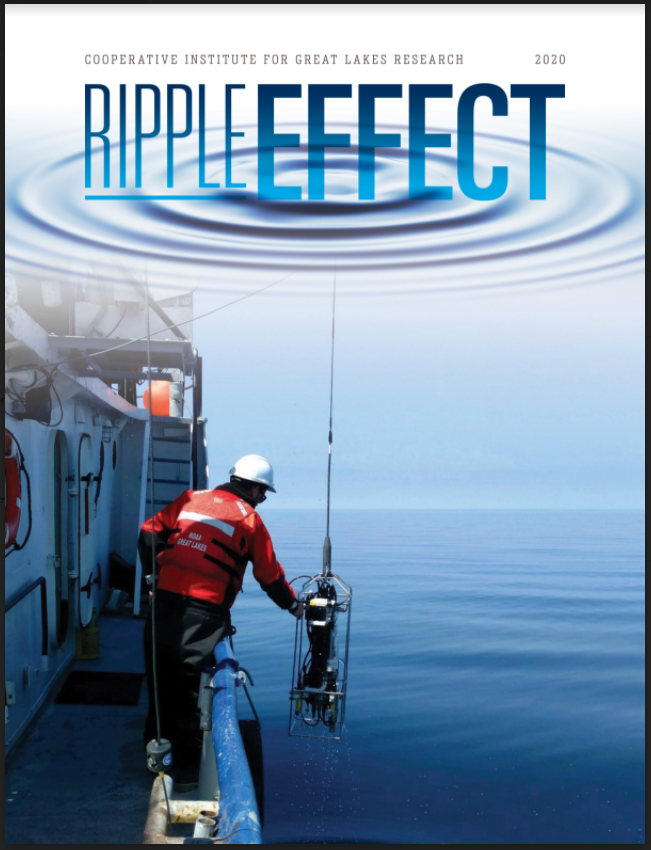 CIGLR is proud to announce the publication of our 2020 annual magazine, Ripple Effect. This issue provides research updates, discusses our program results, and introduces new staff, students and fellows.
"As you will read within this volume of the Ripple Effect, CIGLR is moving forward in a strong and positive direction. We are pleased to introduce you to our two new CIGLR Research Scientists: genomicist Rao Chaganti and biophysical modeler Michael Fraker, who will help us build upon some exciting new research initiatives in collaboration with NOAA," says Dr. Thomas Johengen, CIGLR Director.
If you are interested in a print version of the magazine, please contact CIGLR at: ContactCIGLR@umich.edu.
CIGLR welcomes a new member to our team!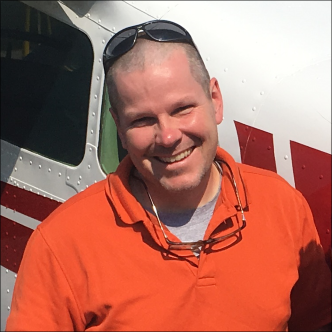 Clayton Kingdon joined CIGLR as a Modeling Data Analyst working with Dr. Michael Fraker (CIGLR), Dr. Mark Rowe (NOAA GLERL), and Peter Alsip (CIGLR) on the Coordinated Science Monitoring Initiative where he uses programming tools to analyze data and evaluate model performance.
4th Annual CIGLR Photo Contest Winners!
With a universal passion for water, the Great Lakes, and science, photographers from CIGLR seek to tell their stories through the lens. For the fourth year in a row, the CIGLR Photo Contest entries feature images that inform, inspire, and amaze. Viewing scenery and science through CIGLR lenses is always an inspiration. The artful stories that emerge offer shared experiences and adventure through our Great Lakes research. Learn more about CIGLR through our photographs on our Flickr website.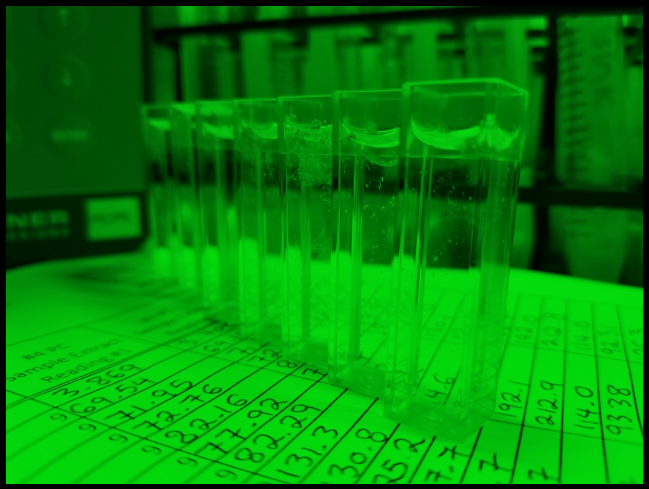 Category: CIGLR at Work, 1st place
Caption: Phycocyanin Days
Photo Credit: Christine Kitchens.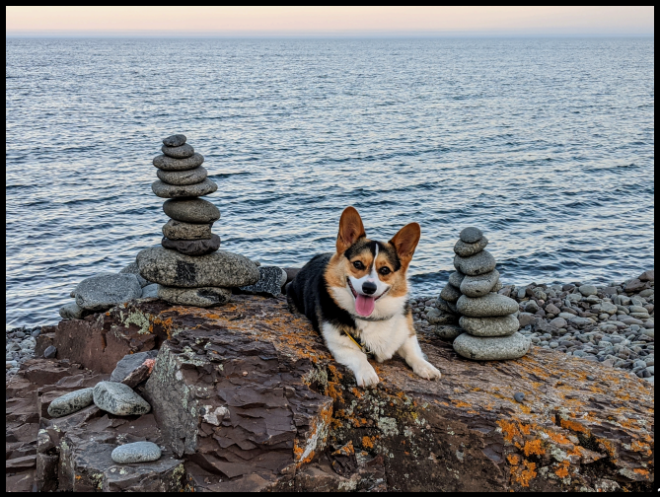 Category: CIGLR Scenic/Creative, 1st place
Caption: Lake Superior Corgi
Photo Credit: Aubrey Lashaway.
New NOAA CoastWatch Product Compares Great Lakes Water Temperatures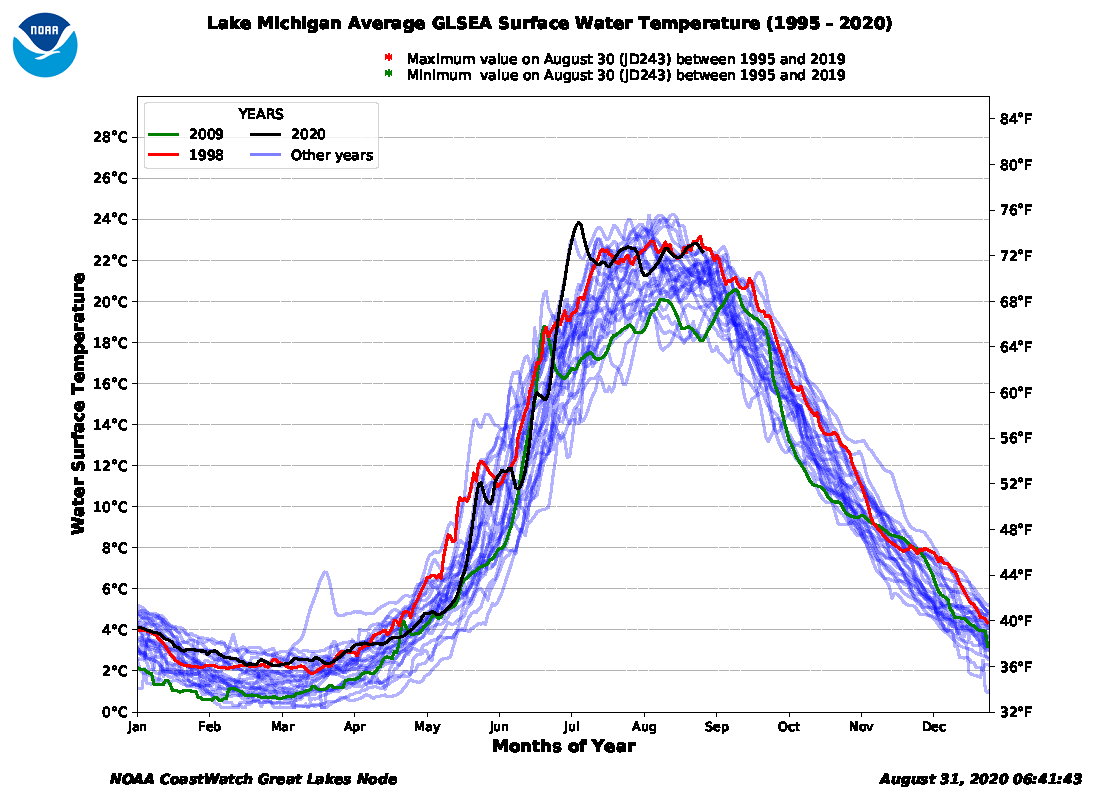 Exceptionally hot weather patterns in July 2020 pushed surface water temperatures in most of the Great Lakes to their highest level on record. In a typical year, surface temperatures usually peak in August. "In response to the extremely warm water temperatures, the NOAA CoastWatch Great Lakes team received many inquires from the community about the current and historical Great Lakes water temperatures," said Songzhi Liu, CIGLR Programmer/Analyst and research assistant for Great Lakes CoastWatch. "To answer these questions, we created a new product that displays the Great Lakes current, maximum, and minimum average surface water temperatures in one graph." This new product uses the Great lakes Surface Environmental Analysis (GLSEA) and is updated daily to reflect the most up-to-date information on changes in temperature.
Research Institute Spotlight: Raisa Beletsky
Providing Support for Lake Erie Hypoxia Forecast Model development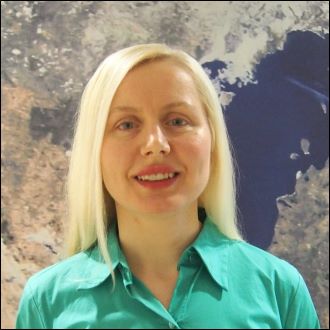 Research Associate Raisa Beletsky is currently working with scientists at CIGLR and NOAA GLERL on a five-year project titled Operational Lake Erie Hypoxia Forecasting for Public Water Systems Decision Support, funded by the NOAA Coastal Hypoxia Research Program (CHRP). Hypoxia in Lake Erie's central basin occurs in the relatively thin layer of cold bottom water (hypolimnion) that persists from approximately July through September. During this period, wind-driven upwellings strongly influence the movement and location of hypolimnetic water, which can be problematic for public water systems as it causes poor source water quality. "The goal of this project is to develop a hypoxia forecast model that can be useful to public water systems in Lake Erie," says Beletsky. "My aim is to support hypoxia model development, data analysis, model skill assessment and improvement, and conduct physical-biological modeling."
Currently, the Experimental Lake Erie Hypoxia Forecast model is a physically-based dissolved oxygen (DO) model linked to NOAA's Lake Erie Operational Forecasting System (LEOFS) hydrodynamic model, an application of the Finite Volume Community Ocean Model (FVCOM). The DO model requires accurate simulation of the lake's surface mixed layer and hypolimnion thickness to provide advance notice of potential hypoxic upwelling events to drinking water facilities. "We continue to test and improve the ability of the FVCOM model to simulate the thermal structure of Lake Erie's central basin, ultimately improving accuracy in the hypoxia forecasts," says Beletsky. "With advance warning of fluctuating conditions in the lake, public water systems can prepare for changes in their source water quality and ensure uninterrupted delivery of high-quality drinking water to the public."