SPOTLIGHT: Welcome 2021 Great Lakes Summer Fellows!
In partnership with NOAA GLERL, the Great Lakes Summer Fellows Program is the cornerstone of CIGLR's efforts to train the next generation of scientists. Each year CIGLR has the pleasure of hosting a group of bright, upcoming scientists to participate in a 12-week fellowship that exposes them to an in-depth research project. These projects typically include computer-based modeling, marine engineering, field research, and laboratory analyses.
Once again, the fellowship is being held virtually this year. To help give the fellows exposure to the many dynamic individuals in our collaborative environment, weekly virtual career development seminars are being complemented by weekly virtual research discussions, where fellows have the opportunity to hear from CIGLR and GLERL scientists about their work and their own career paths. Despite the less-than-ideal circumstances, the fellows, mentors, and CIGLR ECO (Engagement, Career Training, and Outreach) team have truly demonstrated just how much can be accomplished in a virtual fellowship. We applaud everyone involved for their flexibility, creativity, and positivity that are shaping a meaningful, career-building experience out of a challenging situation.
We offer an enthusiastic welcome to the 2021 Great Lakes Summer Fellows: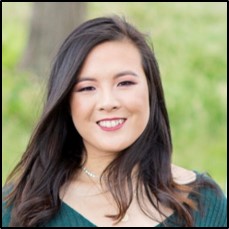 Courtney Cameron

Courtney is working with Drs. Rochelle Sturtevant (Michigan Sea Grant), Ashley Elgin (NOAA GLERL), Lindsay Chadderton (Nature Conservancy), and Alisha Davidson (independent consultant) to expand the Great Lakes Aquatic Nonindigenous Species Information System (GLANSIS). She recently obtained a master's degree in marine biology from San Francisco State University.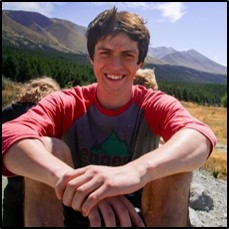 Sean Daly

Sean is currently a student at St. Olaf College and is mentored by Dr. Philip Chu (NOAA GLERL). He is working to develop an integrated data visualization and user interface for digital charting tables onboard research vessels.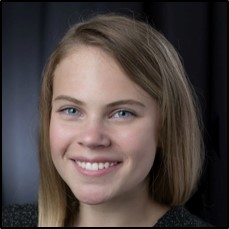 Julie Dellick

Julie is a recent graduate of the University of Michigan with a master's degree in environmental and natural resources. She is working with Lacey Mason (NOAA GLERL) and Drs. Hank Vanderploeg (NOAA GLERL), Ed Rutherford (NOAA GLERL), Doran Mason (NOAA GLERL), and Craig Stow (NOAA GLERL) to study the role of increased water clarity on fine-scale vertical distribution and density of macrozooplankton and fish larvae in Lakes Michigan and Huron.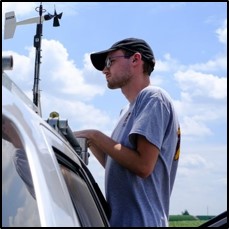 Collin DeYoung

Collin is working with Drs. Brent Lofgren (NOAA GLERL) and Jia Wang (NOAA GLERL) to analyze upper-level atmospheric circulation patterns associated with Great Lakes ice cover. He is currently pursuing his bachelor's degree in meteorology from Central Michigan University.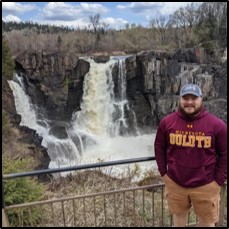 Jacob Fredrickson

Jacob is a master's student at the University of Minnesota Duluth in the water resources science program. He is working with Dr. Mike Fraker (CIGLR), Russ Miller (CIGLR), and Lauren Marshall (NOAA GLERL) to analyze fine-scale analysis of Lake Michigan glider data.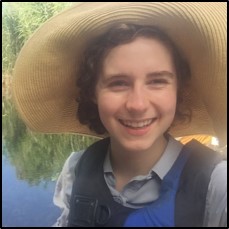 Mercedes Horn

Mercedes is working with Drs. Reagan Errera (NOAA GLERL) and James Hood (Ohio State University) to investigate plankton assemblage variations and identify shifts in the Kane's Index of plankton integrity in western Lake Erie. She is a senior at the University of Vermont studying environmental science with a concentration in ecological design.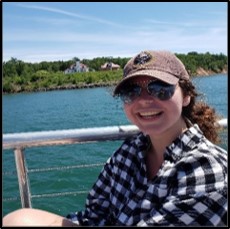 Isabelle Horvath

Isabelle is currently pursuing her PhD in environmental engineering at Marquette University. This summer she is working with Drs. Casey Godwin (CIGLR), Timothy Maguire (CIGLR), Craig Stow (NOAA GLERL), and Sally Patrella (Friends of the Rouge) to expand and contribute to Detroit citizen science and water quality modeling.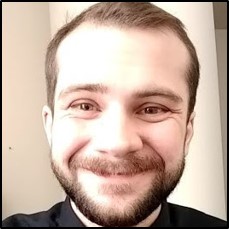 Tyler Summers

Tyler is working with Dr. Jia Wang (NOAA GLERL) to investigate connection patterns between Great Lakes and Arctic ice cover in response to teleconnection forcing. He is a recent graduate of the University of Alaska Fairbanks with a master's degree in atmospheric science.