04/24/24: Hugh MacIsaac
April 24, 2024 @ 12:00 pm

-

1:00 pm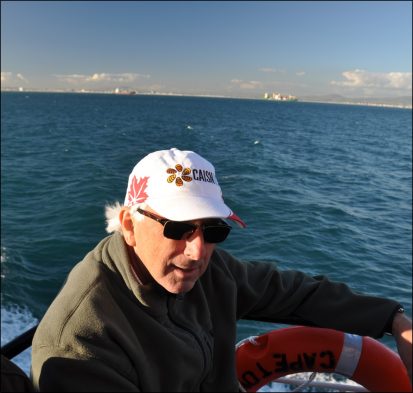 Please join us for a Great Lakes Seminar Series – subscribe!
Time: 12:00-1:00 pm EDT
Location: NOAA Great Lakes Environmental Research Laboratory, Lake Superior Hall and Virtual
Presenter: Hugh MacIsaac, Professor, Great Lakes Institute for Environmental Research, School of the Environment, University of Windsor
Title: TBA

Event Flyer: TBA
About the presentation: TBA
About the speaker: Hugh MacIsaac is a professor and Canada Research Chair in Aquatic Invasive Species at the Great Lakes Institute for Environmental Research, University of Windsor (Windsor ON). He also teaches and conducts research at Yunnan University in Kunming, China. Hugh served as director of the CAISN research networks addressing aquatic invasive species in Canada. He has authored over 250 peer-reviewed papers and was honored with the Rigler Award from the Society of Canadian Limnologists. Hugh earned his Ph.D. degree (long ago) from Dartmouth College studying zooplankton ecology. He is interested in a variety of issues pertaining to invasive species including analyses of pathways of introduction, risk assessment, genetic characterization and evolution of invasive species, and management. In his spare time, he and his wife Jaimie enjoy cycling.
**Registration is not required**
_____________________________________________________
IMPORTANT VISITOR INFORMATION
All seminar attendees are required to receive a visitor badge from the front desk at the NOAA Great Lakes Environmental Research Laboratory facility. Attendees need to present a valid U.S. photo ID or green card. If you are a Foreign National, advance notification of at least 48 hours is needed so that security guidelines are followed. You will need to present your passport (a copy will NOT work). For questions regarding building access, or assistance in obtaining Foreign National clearance, please please call 734-741-2024 or email mike.ryan@noaa.gov. Additional questions? Contact Mary Ogdahl: ogdahlm@umich.edu; visit ciglr.seas.umich.edu for more information.
Related Events