07/22/20: Aaron Fisk
July 22, 2020 @ 2:00 pm

-

3:00 pm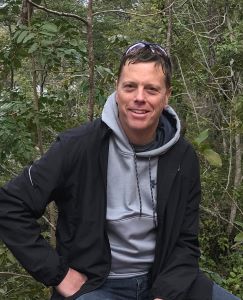 Please join us for a Virtual Great Lakes Seminar Series presentation:
Time: 2:00-3:00 pm EDT
Location: NOAA Great Lakes Environmental Research Laboratory, Lake Superior Hall
Presenter: Aaron Fisk, University of Windsor
Title: New Insights and Future Direction in Great Lakes Food Web Research
About the presentation: Food webs are a representation of trophic relationships between organisms within an ecosystem and have been a central tenet in ecology for almost a century. Quantifying connections and the strength of energy and biomass pathways in food webs are a key component to effective management and conservation of ecosystem services, particularly fisheries. The rich history of fish diet and food web research in the Great Lakes, with its high biodiversity and variable habitats, has increased our understanding of mechanisms and processes that underpin aquatic food web structure and function. This seminar will present comparisons of trophic relationships across the five Great Lakes using stable isotope data recently generated through comprehensive sampling plans from the CSMI program. Key unknowns in Great Lakes food webs and new methods to assess the diet of organisms will reviewed and critiqued.

About the speaker: Aaron Fisk is Professor and Tier 1 Canada Research Chair (CRC) in Changing Great Lakes Ecosystems in the School of the Environment and GLIER at the University of Windsor. His research is focused on animal movements and food webs, mainly in the Great Lakes, but also in the Arctic and tropical marine environments. He has > 250 career journal publications with an H-index of 62 and more than 14,500 citations on Google Scholar. In his 12 years at UWindsor, he has secured more than $23 million in direct funding, including the recently funded Real Time Aquatic Ecosystem Observation network (RAEON) – a $15.9 million investment in infrastructure to study the Great Lakes, and recently held a Pew Fellowship in Marine Conservation on integrating Inuit fisherman into the management of fish stocks. Eleven of his former students and post doc hold tenure track faculty positions in Canada, USA and Norway.
_____________________________________________________
Questions? Contact Mary Ogdahl: ogdahlm@umich.edu
Visit ciglr.seas.umich.edu for more information.
Related Events