08/12/20: Max Herzog
August 12, 2020 @ 1:00 pm

-

2:00 pm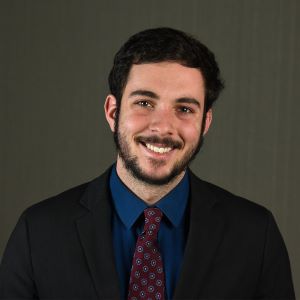 Please join us for a Virtual Great Lakes Seminar Series presentation:
Time: 1:00-2:00 pm EDT
Location: NOAA Great Lakes Environmental Research Laboratory, Lake Superior Hall
Presenter: Max Herzog, Cleveland Water Alliance
Title: Building a Smart Lake Erie
About the presentation: Innovation has long been a part of life and work on Lake Erie. Its unique water resources set the stage for one of humanity's greatest periods of technological advancement and continues to drive one of the most dynamic regional economies on the globe. Yet, despite its essential role in commerce, industry, and entrepreneurship, Lake Erie has been historically underleveraged as an economic asset and catalyst of innovation. 
The 2014 Toledo Water Crisis began to change all of that. Lake Erie communities were galvanized to action as over 500,000 residents were denied access to safe public drinking water for three days. Harmful Algal Blooms threatened an estimated $1.5 Billion of negative regional economic impact over the next three decades; It became clear that a new set of solutions were required to address the scale of our water quality challenges.
As a result, the states of Michigan and Ohio as well as the province of Ontario committed to reduce their joint nutrient pollution of the Lake by 40% by 2040. While this goal was ambitious and necessary, it was not accompanied by a corresponding investment in monitoring infrastructure. This means that it is near impossible to reliably measure progress towards that goal at a macro scale and the efficiency of individual mitigation efforts on a micro scale.
Hence the need for a Smart Lake. This new breed of Smart & Connected Infrastructure creates and leverages the data required to enable intelligent regional water management by a cross-sector collaborative of institutions and communities. This solution will function by delivering three fundamental interventions in the system producing HABs:
– Open Water: Predictive analytics and integrated sensing deliver accurate warnings that mitigate direct impacts.
– Rural & Urban Watersheds: Distributed IoT sensing and intelligent green infrastructure evaluate and optimize mitigation efforts
– Edge-of-Field: Real-time sensing and control actively mitigate nutrient runoff and deliver ROIs for agricultural best practices
About the speaker: Max Herzog is an Impact Innovation Professional dedicated to engaging diverse stakeholders in the development of tools and strategies that drive community development and resilience at the regional level. Max is currently working on next-generation water technology and intelligent water systems with the Cleveland Water Alliance. In his three years with CWA, Max has spearheaded and contributed to regional innovation initiatives that activated over fifty entrepreneurial water solutions and one hundred stakeholder organizations from Windsor to Buffalo. As Program Manager, he coordinates the bi-national ecosystem of partners that drive the Water Alliance's cluster of programs and technologies.
At Oberlin College, where he earned Bachelor's degrees in political science and environmental studies, Max participated in sustainable consulting projects with Foresight Design Initiative and social-impact research with The Oberlin Research Group. He also worked to educate youth on a variety of topics, including sustainable food systems and urban planning and design, with the Foresight Prep Seminars.
_____________________________________________________
Questions? Contact Mary Ogdahl: ogdahlm@umich.edu
Visit ciglr.seas.umich.edu for more information.
Related Events