8/15/17: Yushun Chen
August 15, 2017 @ 10:30 am

-

11:30 pm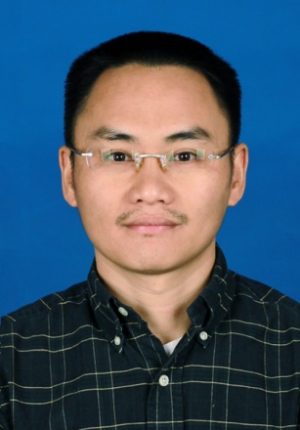 Please join us for a Great Lakes Seminar Series presentation:
Time: 10:30-11:30 am EDT
Location: NOAA Great Lakes Environmental Research Laboratory, Lake Superior Hall
Presenter: Dr. Yushun Chen, Chinese Academy of Sciences
Title: Ecological responses to water diversion of the eastern route of the South-to-North Water Diversion Project (SNWDP) of China
Webinar Recording: https://www.youtube.com/watch?v=JpeYSb37pt4&list=PL9U_EaC5J7PxAV2x50vllTghRt-2c7PcR&index=14
Abstract: The South-to-North Water Diversion Project (SNWDP) of China is the largest water diversion project in the world, diverting water from the Yangtze River to alleviate the pressure of water scarcity in northern China. The eastern route of the SNWDP pumps water from the Lower Yangtze River near Yangzhou, Jiangsu, passes the Beijing-Hangzhou Grand Canal and a series of storage lakes, and finally provides water for provinces of Shangdong and Tianjin. We monitored water quality, plankton, macroinvertebrates, aquatic plants, and fishes in two storage lakes, Gaoyou and Dongping, since April 2016 and wanted to detect the effects of the water diversion on lake ecosystems.
The current study showed: (1) water depth increased and varied in the studied lakes; (2) the monitored water quality parameters such as nutrients (nitrate, total ammonia nitrogen, phosphate), total suspended solids (TSS), and conductivity showed seasonal variations in both lakes; (3) heavy metals such as Pb, Zn and Mn showed significantly higher concentrations in summer in both lakes; (4) the abundance of resident fishes (e.g., Culter oxycephaloides (Kreyenberg et Pappenheim), Chanodichtys oxycephalus (Bleeker), Abbottina rivularis) was reduced while lake-river migration fishes (e.g., Mylopharyngodon piceus, Ctenopharyngodon idellus) were increased in both lakes; and (5) the estuary fish Taenioides cirratus was also observed in Gaoyou Lake. The operation of the eastern route SNWDP could change the structure and function of the associated lakes significantly and needs more attention in the future.
Bio: Dr. Yushun Chen is currently a professor and group leader for the Aquatic Ecosystems Health Research Group at the Institute of Hydrobiology, Chinese Academy of Sciences. With funding from the Chinese Academy of Sciences and others, Dr. Chen and his lab are conducting research on fish and aquatic communities, water quality, and aquatic ecosystem health in the Yangtze River Basin, basins along the Eastern Route of China's South to North Water Diversion Project, and the Mississippi-Yangtze Large River Basins through international collaborations. Since 2013, Dr. Chen and colleagues have been promoting large river/lake basin collaborations between the USA and China, and beyond. Before his current position, Dr. Chen earned his Ph.D. from West Virginia University, then worked as a Post-Doc at the Dauphin Island Sea Lab, Grand Bay National Estuarine Research Reserve, NOAA National Coastal Data Development Center, and as a faculty member at the Aquaculture and Fisheries Center, University of Arkansas at Pine Bluff.
Important Visitor Information
All in-person seminar attendees are required to receive a visitor badge from the front desk at the NOAA Great Lakes Environmental Research Laboratory facility. Seminar attendees need to present a valid U.S. photo ID or green card. If you are a Foreign National, advance notification of at least 48 hours is needed so that security guidelines are followed. You will need to present your passport (a copy will NOT work). For questions regarding building access, or assistance in obtaining Foreign National clearance, please call 734-741-2393. Email contact: Tim.Powell@noaa.gov
_____________________________________________________
Questions? Contact Mary Ogdahl: ogdahlm@umich.edu
Related Events