7/24/18: Hunter Carrick
July 24, 2018 @ 1:30 pm

-

2:30 pm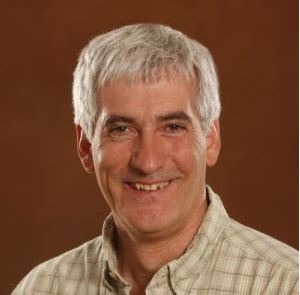 Please join us for a Great Lakes Seminar Series presentation:
Time: 1:30-2:30 pm EDT
Location: NOAA Great Lakes Environmental Research Laboratory, Lake Superior Hall
Presenter: Dr. Hunter Carrick, Central Michigan University
Title: Recent changes in Lake Michigan's lower food web
*Remote participation is available via webinar. To participate remotely, please register at: https://attendee.gotowebinar.com/register/277823890655753731. Once registered, you will receive a confirmation email containing information about joining the webinar.
Abstract: Lake Michigan has experienced recent changes in the plankton assemblage coinciding with reductions in watershed nutrient loadings and the introduction of invasive species. As such, we evaluated the population dynamics of key plankton components in Lake Michigan along a series of near to offshore transects in southern Lake Michigan (2013-18). Chlorophyll analysis revealed that the picoplankton fraction (Ppico, <2 μm) contributed an average of >50% to total phytoplankton biomass, a percentage much larger than observed prior to 2005. Particulate P made up nearly all of the TP in the water column; this pool was mainly composed of poly-P present in pico-sized particles (>80% of total). The abundance of Ppico (5,200 to 70,700 cells/mL) was considerable and the assemblage was dominated by cyanobacteria taxa and pico-eukaryotes. The occurrence of diatoms (mainly Cyclotella and Discotella taxa) was limited to the nearshore region during the spring and early stratification periods. We estimated growth and grazing losses attributable to small grazers (microzooplankton, protists) and median-sized grazers (mesozooplankton, crustaceans) from enclosure experiments. Ppico had lower growth (0.20 +/- 0.27) relative to grazing losses by microzooplankton (-0.33 +/- 0.37), and limited clearance by mesozooplankton. These results indicate tight coupling between picoplankton and small grazers, suggesting that carbon flow from picoplankton to metazoa may dominate the current, trophic dynamics in the lake.
Bio: Hunter has 28 years of experience in the field of environmental science and education (post Ph.D). He received his B.S. Degree in Biology from Binghamton University in 1983, his M.S. Degree from the Bowling Green State University in 1985, and his Ph.D. from the University of Michigan in 1990. In 1990-91, He served as the first CILER/CIGLR post-doctoral fellow, when he contributed to a large NOAA project that studied coastal hypoxia in the Gulf of Mexico. He has served on the faculty at San Francisco State University, University at Buffalo, and Penn State University; he is currently is a professor at Central Michigan University.
Hunter's research focuses on understanding the mechanisms that govern food web dynamics and nutrient cycling in large lakes, streams, and coastal ecosystems. He has published 130 scientific documents (papers, reports, book chapters) and authored 250 professional presentations. His body of work includes 50 completed research projects (total funding >$9 million). His current research evaluates recent changes in the lower food web in Lake Michigan.
**Registration is not required, however please note important visitor information**
Important Visitor Information
All in-person seminar attendees are required to receive a visitor badge from the front desk at the NOAA Great Lakes Environmental Research Laboratory facility. Seminar attendees need to present a valid U.S. photo ID or green card. If you are a Foreign National, advance notification of at least 48 hours is needed so that security guidelines are followed. You will need to present your passport (a copy will NOT work). For questions regarding building access, or assistance in obtaining Foreign National clearance, please call 734-741-2394. Email contact: Scott.Purdy@noaa.gov
_____________________________________________________
Questions? Contact Mary Ogdahl: ogdahlm@umich.edu
Visit ciglr.seas.umich.edu for more information.
Related Events