6/13/18: Casey Godwin
June 13, 2018 @ 3:00 pm

-

4:00 pm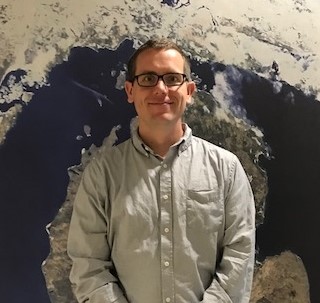 Please join us for a Great Lakes Seminar Series presentation:
Time: 3:00-4:00 pm EDT
Location: NOAA Great Lakes Environmental Research Laboratory, Lake Superior Hall
Presenter: Dr. Casey Godwin, Cooperative Institute for Great Lakes Research
Title: Ecological stoichiometry of aquatic microbes: from water quality to sustainable energy production
**Remote participation is available via webinar. To participate remotely, please register at: attendee.gotowebinar.com/register/1264830189345760257. Once registered, you will receive a confirmation email containing information about joining the webinar.
Abstract: Through their growth and metabolism, bacteria and algae regulate the pools and fluxes of carbon and nutrients in aquatic environments. As a result, the chemical composition of microbial biomass affects nearly all ecosystem functions by controlling: the availability of biologically essential nutrients, the transfer of energy and nutrients to higher trophic levels, and the degradation of organic matter. In this seminar, I will share two case studies that illustrate how the capacity of microbes to vary their elemental requirements is both underestimated and essential for understanding and managing nutrient cycles in aquatic ecosystems. In one example, I show that bacteria from lakes can vary their elemental ratios as much as all other organisms combined, and that this flexibility can serve to strengthen or weaken coupling among element cycles. In the second example, I will show how principles from ecological stoichiometry and biodiversity can be used to improve the sustainability impacts of algae-based biofuels.
Bio: Dr. Casey Godwin recently joined CIGLR as an Assistant Research Scientist. He has a Ph.D. in ecology, evolution, and behavior from the University of Minnesota. His research focuses on how the elemental requirements of bacteria and algae impact carbon and nutrient cycles in freshwater ecosystems. He has examined this theme in the context of stream algae as bio-indicators, functional diversity of freshwater bacteria, molecular responses of seston to phosphorus in Lake Superior, and most recently, the sustainable production of renewable fuels from algae. As part of CIGLR, he will be working on projects related to harmful algal blooms and hypoxia.
**Registration is not required, however please note important visitor information**
Important Visitor Information
All in-person seminar attendees are required to receive a visitor badge from the front desk at the NOAA Great Lakes Environmental Research Laboratory facility. Seminar attendees need to present a valid U.S. photo ID or green card. If you are a Foreign National, advance notification of at least 48 hours is needed so that security guidelines are followed. You will need to present your passport (a copy will NOT work). For questions regarding building access, or assistance in obtaining Foreign National clearance, please call 734-741-2394. Email contact: Scott.Purdy@noaa.gov
_____________________________________________________
Questions? Contact Mary Ogdahl: ogdahlm@umich.edu
Visit ciglr.seas.umich.edu for more information.
Related Events