5/3/18: Patricia A. Soranno
May 3, 2018 @ 10:30 am

-

11:30 am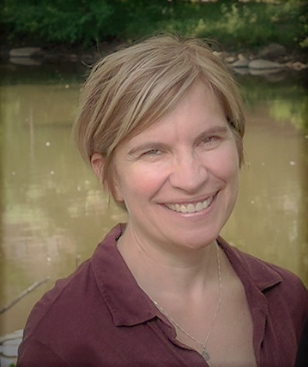 Please join us for a Great Lakes Seminar Series presentation:
Time: 10:30-11:30am
Location: NOAA Great Lakes Environmental Research Laboratory, Lake Superior Hall
Presenter: Dr. Patricia A. Soranno, Professor, Department of Fisheries and Wildlife, Michigan State University
Title: Macrosystems ecology: Developing a macroscale understanding of ecosystem properties
Webinar Recording: https://www.youtube.com/watch?v=Td1pBu8Wjlc&t=3481s
Abstract: Macrosystems ecology is the study of diverse ecological phenomena at the scale of regions to continents and their interactions with phenomena at other scales. This emerging subdiscipline addresses ecological questions and environmental problems at these broad scales. In this talk, I will discuss how empirical macrosystems ecology can help to develop macroscale understanding of ecosystem properties at continental scales by providing the needed understanding of spatial and temporal variation and the multi-scaled controls of that variation. I will describe how we are starting to develop such an understanding of lake nutrients and productivity in thousands of lakes in the upper Midwest and northeastern US using a recently-developed database called LAGOS-NE, which is publicly accessible and includes in situ water quality measurements on almost 10,000 lakes, and ecological context data on all 50,000 lakes in the study area. I will end with a discussion of how such a macroscale understanding can inform important goals of ecology including extrapolation, scaling up, and forecasting.
Bio: Dr. Patricia A. Soranno is a professor at Michigan State University in the Department of Fisheries and Wildlife. She is a broadly-trained aquatic ecologist who conducts both basic and applied research that integrates freshwater ecosystems into a landscape perspective from local to continental scales. She has spent the last 20 years conducting collaborative research on lakes to build a more formal conceptualization of landscape limnology based on a foundation of landscape ecology and limnology. Further, in collaboration with many biological, terrestrial, aquatic, and atmospheric scientists, she is helping to identify the critical needs for the emerging discipline of macrosystems ecology which views ecological systems from the very finest to the very broadest scales, is data-intensive and often interdisciplinary, and will be needed to address many ecological problems in the coming decades that are regional to global in nature. She is the founding editor-in-chief for the Association of the Sciences of Limnology and Oceanography's newest open-access journal, Limnology & Oceanography Letters.
**Registration is not required, however please note important visitor information**
Important Visitor Information
All in-person seminar attendees are required to receive a visitor badge from the front desk at the NOAA Great Lakes Environmental Research Laboratory facility. Seminar attendees need to present a valid U.S. photo ID or green card. If you are a Foreign National, advance notification of at least 48 hours is needed so that security guidelines are followed. You will need to present your passport (a copy will NOT work). For questions regarding building access, or assistance in obtaining Foreign National clearance, please call 734-741-2394. Email contact: Scott.Purdy@noaa.gov
_____________________________________________________
Questions? Contact Mary Ogdahl: ogdahlm@umich.edu
Visit ciglr.seas.umich.edu for more information.