Description
Through CIGLR's Engagement, Career Training, and Outreach (ECO) Program, we are offer awards to support undergraduate or graduate students who incorporate an engagement, career training, or outreach component into their research. The ECO program component must highlight the contributions of NOAA, CIGLR, and CIGLR's Regional Consortium Partners to research and management of the Great Lakes for the good of its people. Examples include, but are not limited to, Congressional visits, op-ed articles, K‐12 education activities, community outreach events, public education talks, establishment of social media sites or feeds, factsheets, newsletters, or magazines. We particularly encourage proposals that include a DEIJ element, such as outreach to underserved or minority groups, education programs in underresourced school districts, or policy engagement on environmental justice issues. For information about CIGLR's ECO Program, visit ciglr.seas.umich.edu/outreach-education/eco-program/.
2023 ECO Program Awards – request for proposals
proposal deadline January 13, 2023

[Click image to expand or arrows to scroll]
Current ECO Awards
Click here to learn more
Project Title
: Environmental Reporting for the Great Lakes Region
Key Project Personnel
: 
David Poulson
 (Michigan State University Knight Center for Environmental Journalism) and students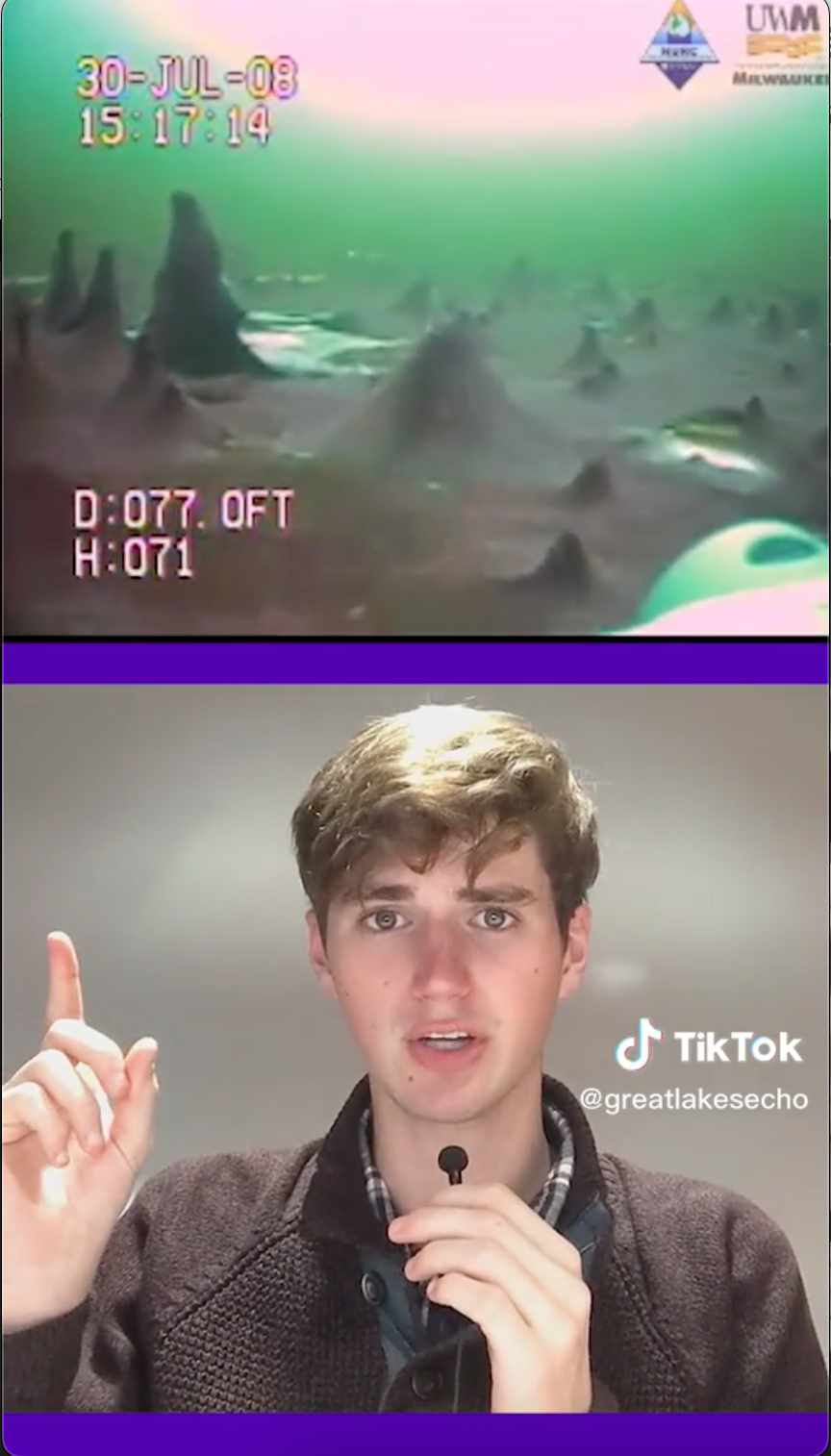 About
: A countless number of intriguing environmental, Great Lakes stories often remain trapped in labs, fieldwork, journals and in the minds of science resarchers. If shared, these stories can ignite significant interest and support throughout local and regional communities around the Great Lakes and beyond. Michigan State University's (MSU) Great Lakes Echo is an environmental news service produced by the Knight Center for Environmental Journalism that translates Great Lakes research and information into journalism for the public. With funding from a CIGLR Engagement, Career Training and Outreach (ECO) Award, MSU's Great Lakes Echo trained and developed 11 undergraduate journalism students that produced, distributed and broadly shared 52 news stories that referenced and highlighted the work of CIGLR's research institute and regional Consortium. "Funding from CIGLR's ECO Award was vital for helping our team share and write about research created by Great Lakes scientists around the region," said David Poulson, Senior Associate Director of MSU's Knight Center for Environmental Journalism. "News organizations, nonprofit and government agencies and others use stories directly from Great Lakes Echo, including MSU's Capital News Service wire that distributes relevant Great Lakes news to 40+ newspapers around the state of Michigan ranging from large, high impact publications to smaller, weekly periodicals. Our team also developed new text and radio partners, extending our regional reach, and created a TikTok channel to showcase Great Lakes research to a wider, more diverse audience. CIGLR's support helped our team inform the public around the Great Lakes region about environmental challenges, solutions and important science research stories."
Video Media:
Michigan State University student Daniel Schoenherr created this TikTok about Lake Huron cyanobacteria, one of many research stories produced by Great Lakes Echo under a grant from the Cooperative Institute of Great Lakes Research.
News Media: