Supporting informed decision making
CIGLR supports informed decision making by translating research findings, providing NOAA's tools and data products, and identifying critical research needs to key Great Lakes decision makers. We also collaborate with partners at The Nature Conservancy, National Wildlife Federation, and Michigan Environmental Council, who represent the strongest advocates for science-based decision making in the Great Lakes.
Research Stories from Your District
Click a Michigan Congressional District to begin
Don't know your district? Click here
About the 10th District
About the 11th District
About the 12th District
About the 13th District
About the 14th District
About the 1st District
About the 2nd District
About the 3rd District
About the 4th District
About the 5th District
About the 6th District
About the 7th District
About the 8th District
About the 9th District
Agricultural Decision Support
Harmful Algal Blooms (HABs) & Hypoxia
Invasive Species
Lake Effect Snow & Ice
Water Levels & Coastal Flooding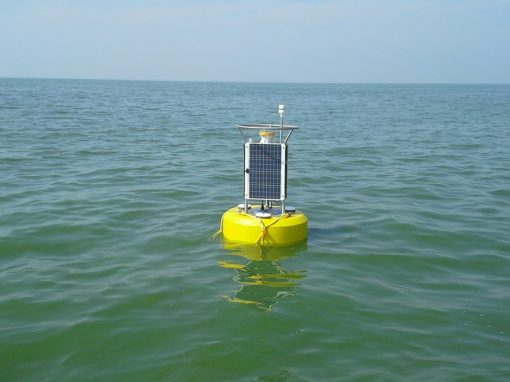 More than 48 million people in the U.S. and Canada rely on the Great Lakes as a source of clean drinking water. However, water quality problems caused by excess nutrients are putting some Great Lakes communities at risk. Harmful algal blooms (HABs) can produce toxins that threaten human health. Hypoxia, or extremely low oxygen, can cause water to be corrosive, discolored, and contain manganese, a heavy metal that is toxic to humans at high levels. With our partners at the NOAA Great Lakes Environmental Research Laboratory, CIGLR is engaging public utility managers to co-design HABs and hypoxia forecasts that provide the advance warning needed to ensure the delivery of safe and healthy water to Great Lakes communities. LEARN MORE
Have other information needs?