04/25/22: Jonathan Edwards-Opperman
April 25, 2022 @ 2:00 pm

-

3:00 pm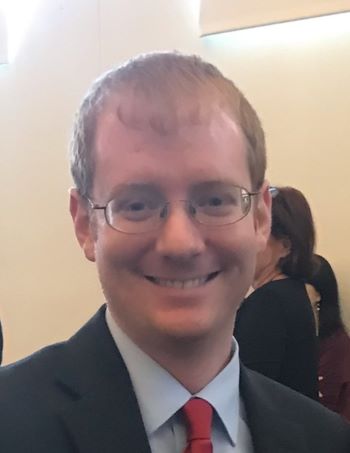 Please join us for a Virtual Great Lakes Seminar Series presentation:
Time: 2:00-3:00 pm EST
Location: Virtual
Presenter: Jonathan Edwards-Opperman, NOAA National Ice Center
Title: Evolving the U.S. National Ice Center's Great Lakes Products and Services

About the presentation: The U.S. National Ice Center (USNIC) is a tri-agency organization comprised of personnel from the National Oceanic and Atmospheric Administration (NOAA), U.S. Navy, and U.S. Coast Guard with a mission to provide global to tactical scale ice and snow products, ice forecasting, and other environmental intelligence services to the United States government.
The USNIC's primary Great Lakes product is a daily analysis of ice conditions across the region. Recently, USNIC has been working to evolve its products and services to better serve customers. Access to new satellite imagery, environmental modeling datasets, and technological advances are driving this initiative. Results have and will continue to provide a more robust Impact-Based Decision Support Service (IDSS) program for core partners operating in the Great Lakes during the ice season, the use of new satellite imagery and model data, and investigation of potential new products serving increased value to the end user.
This seminar will cover our current Great Lakes operations as well as our vision to evolve our products and services in the future.
About the speaker: Jonathan Edwards-Opperman attended the Georgia Institute of Technology and received his B.S. in Earth and Atmospheric Sciences in 2014. While in his senior year, Jonathan worked with the National Weather Service in Peachtree City, Georgia on winter weather research related to operational forecasting. After completing his undergraduate degree, Jonathan attended the University of Oklahoma and received his M.S. in Meteorology in 2016 and remained affiliated with the university until 2017. While at the University of Oklahoma, Jonathan's research focus was on polar meteorology.
In 2018, Jonathan joined the USNIC as a snow and ice analyst working on the Interactive Multisensor Snow and Ice Mapping System. In 2020, his role at USNIC changed when he accepted a position as Physical Scientist serving as the USNIC's CONUS Lead Ice Analyst covering the Great Lakes, Mid-Atlantic, and northeastern coast of the United States.
**Registration is not required**
_____________________________________________________
Questions? Contact Mary Ogdahl: ogdahlm@umich.edu
Visit ciglr.seas.umich.edu for more information.
Related Events