05/10/22: Cody Sheik
May 10, 2022 @ 2:00 pm

-

3:00 pm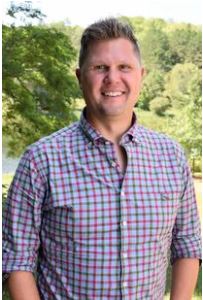 Please join us for a Virtual Great Lakes Seminar Series presentation:
Time: 2:00-3:00 pm EST
Location: Insight into the past and present cyanobacterial blooms in Lake Superior
Presenter: Cody Sheik – Assistant Professor, Swenson College of Science and Engineering, University of Minnesota-Duluth
Webinar Registration: https://register.gotowebinar.com/register/2538719994808348432
About the presentation: Cyanobacteria are extraordinary chemists that are integral to all surficial water ecosystems. As primary producers, they provide carbon and oxygen that drives heterotrophic productivity. Furthermore, the ability of some cyanobacterial species to fix nitrogen gives these groups a multifaceted ecosystem role. However, cyanobacterial overgrowth, e.g., cyanobacterial blooms, is increasing in intensity, duration, and severity in nearly all freshwater ecosystems. While the lower Laurentian Great Lakes (Lake Erie and Ontario) are prone to toxin-producing cHABs, Lake Superior, until recently, has not seen regular cHAB occurrences. The recent uptick in cyanobacterial blooms is unsettling and may be a harbinger of the changing chemical and physical characteristics of the lake. In my presentation I will talk about the changing nitrogen landscape of Lake Superior and focus on the presence of nitrogen fixing cyanobacterial blooms observed in Lake Superior.
About the speaker: Dr. Sheik received his B.S. in Zoology (2004) and PhD in Microbial Ecology (2011) from the University of Oklahoma. After graduation, he completed a postdoctoral position at the University of Michigan before coming to UMD in 2015. Dr. Sheik is a geomicrobiologist whose work in aquatic systems is at the intersection of three fields: microbiology, ecology, and geochemistry/geology. His lab currently investigates the microbiology of the deep subsurface, sediments, surface waters, and harmful algal blooms. His research seeks to understand how microorganisms mediate biogeochemical cycles, with emphasis on carbon, nitrogen, and sulfur in these disparate ecosystems.
**Registration is not required**
_____________________________________________________
Questions? Contact Mary Ogdahl: ogdahlm@umich.edu
Visit ciglr.seas.umich.edu for more information.
Related Events