By collaborating with scientists, stakeholders turn research into action for safe and healthy Great Lakes.
---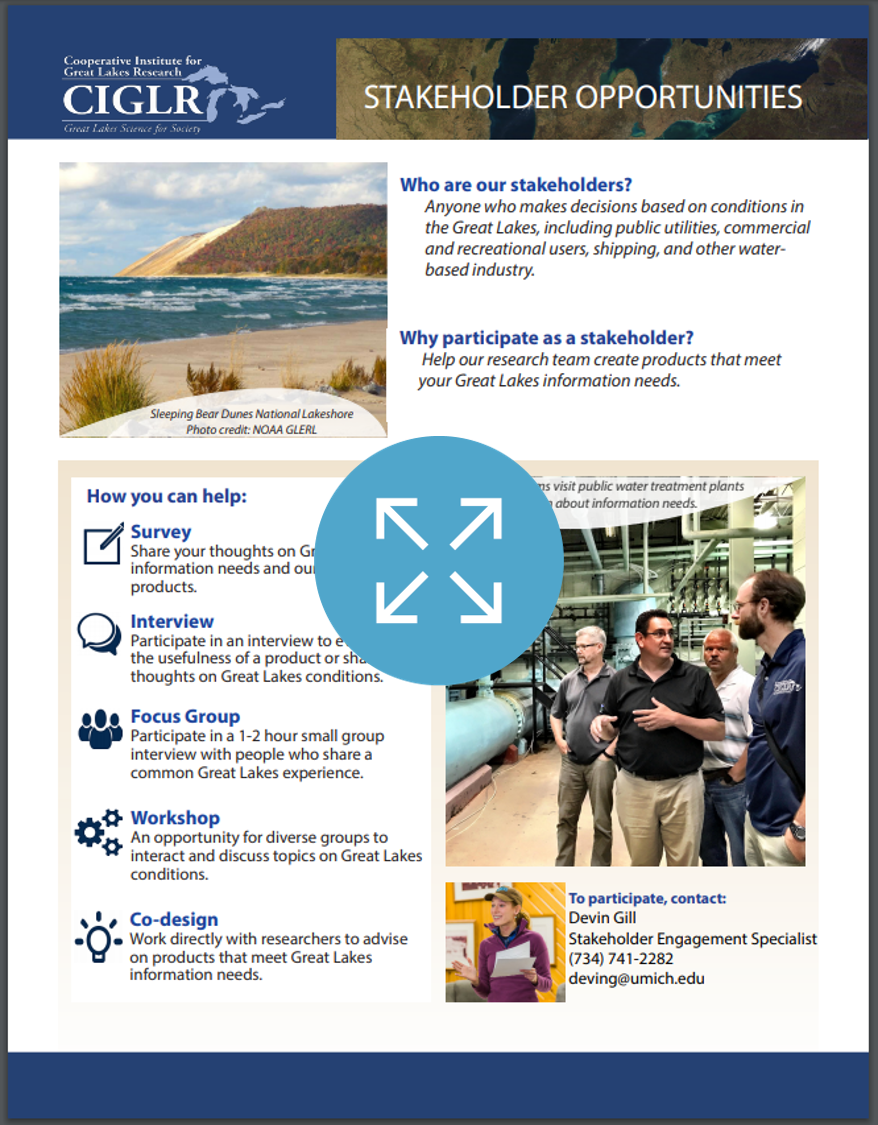 Have you ever looked for information about Great Lakes water conditions to make a decision? If the answer is yes, then you are a CIGLR stakeholder! Our stakeholders include community groups like anglers, ship captains, public water system operators, beach goers, public health professionals, natural resource mangers, and many others.
By including members from these groups in our research, we work to accomplish our stakeholder engagement goals:
Create Great Lakes research products that answer critical stakeholder questions and meet their most pressing information needs.
Ensure that our research products are easy to use, easy to access, and appreciated by stakeholders
Facilitate positive and effective communication between Great Lakes scientists and stakeholders
Build CIGLR's reputation in the region as an authority on Great Lakes research, and a resource for community groups
---
Stay up-to-date on the most recent news and scientific media generated from our Stakeholder Engagement here:
Senior Stakeholder Engagement Specialist:
TBA
Stakeholder Engagement Specialist:
Megan DiCocco
Stakeholder Photo Gallery
Devin's important work to connect research teams with data users ensures that our products are useful and relevant to society. "My goal as the stakeholder engagement specialist is to build a relationship between scientists and community groups to ensure that we're all working together to promote this hugely important resource, the Great Lakes," says Devin.
"We want to begin speaking with community members, stakeholder groups from the get-go to understand what their interests are, what their problems are in dealing with water quality. So, that we're working with them to develop solutions," says Stakeholder Engagement Specialist Devin Gill during an interview with the Ocean Conservancy.